Shaquille O'Neal Reveals Status of "Beef" With Russell Westbrook After Lakers Game: "I Know He Respects Me"
Published 01/27/2022, 5:30 PM EST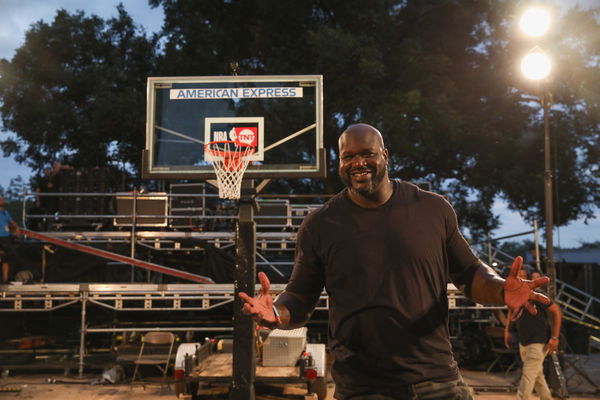 As one of the NBA's biggest legends, Shaquille O'Neal often speaks his mind freely about anything related to the NBA. Considering his legendary status, current NBA stars, fans, and analysts maintain the utmost respect for him. Shaq recently revealed the status of his relationship with a current NBA star.
ADVERTISEMENT
Article continues below this ad
O'Neal divulged details about his conversation with Los Angeles Lakers star Russell Westbrook on the sidelines of an NBA game. He admitted he was a fan of Westbrook and described how he advised Westbrook on some aspects of his game. Calmly calling on Westbrook to improve his play style, O'Neal asserted the Lakers star respected the veteran.
O'Neal said, "And that's what happens with online. Why am I having a beef with a man who is doing his job on the court? I'm a fan of Russ, he's taking a lot of heat right now. Sometimes you need that calm voice that you respect, and I know he respects me."
ADVERTISEMENT
Article continues below this ad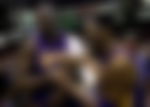 He added saying, "So I'm watching and I figure out the problem: He's going too fast. Like when you're in a situation where everybody wants you to do well, sometimes you just gotta slow down and analyze it. So I'm just telling him, 'Slow down.' No, I don't have beef with players."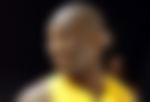 O'Neal revealed the details of his conversation with Westbrook on 'The Big Podcast with Shaq'. Westbrook has endured a thought start to his Lakers career. Lakers fans have partly blamed him for the franchises' current woes.
Shaquille O'Neal and his short-lived beef with James Harden
ADVERTISEMENT
Article continues below this ad
With four NBA titles to his name, Shaq's opinion certainly holds weight. He once commented on James Harden's move to the Brooklyn Nets. O'Neal suggested that contrary to Harden's assertions, the latter had not given his all for the franchise when he played for them.
Shaq explained his position by pointing out how the Rockets try to build a championship contention team around Harden. He asserted that Harden owed an NBA title to the franchise after their efforts.
ADVERTISEMENT
Article continues below this ad
Watch this story: Kobe Bryants Biggest Soccer Affiliations
However, Harden did not take O'Neal's words lightly as he uploaded an Instagram story that suggested O'Neal was "putting him down".