Shaquille O'Neal Reveals Why Son Shaqir Wants to Live and Train With Him in Atlanta: "I'm the Guy That Can Take Him to the Next Level"
Published 01/08/2022, 12:28 PM EST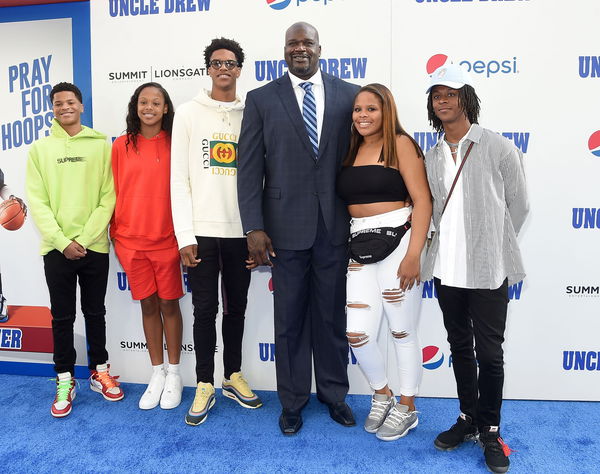 NBA legend, successful businessman, and an overall nice guy can be used to define Shaquille O'Neal. Another quality about Shaq which is admired by many is his parenting.
Despite having all the money in the world, Shaquille O'Neal makes sure his kids don't get dependent on his money and learn to earn a living themselves.
In the popular series, 'Life of Shaq', the daily life and some unseen footage of Shaq is shown, which is highly popular among the fans.
ADVERTISEMENT
Article continues below this ad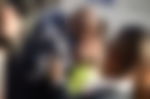 In the second episode of the fourth season, O'Neal is seen spending some time with his sons. He then later reveals why his son Shaqir prefers to stay with Shaq.
Shaqir O'Neal is the youngest of the 3 sons of Shaquille O'Neal and is an aspiring basketball player.
Why does Shaqir want to stay with Shaquille O'Neal?
At the beginning of the episode, we can see Shaq taking 'tax bites' of his children's food. As the episode progresses, Shaquille O'Neal talks about his youngest son, Shaqir O'Neal.
Shaqir has already started his journey in basketball and he tells his father that he wants to stay in Atlanta with him.
To which Shaquille O'Neal replied, " You listen to me, I'll take you where you want to go. Because I know what the hell I'm talking about."
He adds, " We have a gym in the house, I'm going to teach him how to focus a little better. I also want to teach him how to be a leader."
Being a four-time NBA champion, Shaq definitely knows how to reach the top.
Shaq's children following in his footsteps
Apart from his two eldest children, Taahira and Myles O'Neal, Shaq's every other child is into basketball. Myles is a TV personality and DJ, while Taahira is a social marketing and social outreach specialist.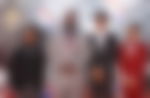 Shareef O'Neal, Shaq's other son follows the footsteps of his father in more ways than one. He has taken the exact same route as Shaq as he plays for the LSU Tigers, Shaquille O'Neal's former college team.
O'Neal already has good numbers for the Tigers and is ranked among the top basketball players in his team. He averages 2.5 points in 23 games for the LSU Tigers. Shareef has missed out on a chunk of games owing to an injury.
ADVERTISEMENT
Article continues below this ad
Shaq's youngest son, Shaqir O'Neal plays for the Crossroads school. He will be soon joining the Texas Southern University and is looking to establish himself as a basketball star there.
Basketball runs through the blood of Shaq's youngest daughter Me'arah O'Neil as well. She plays as a center for the Crossroads School in Santa Monica. Recently a video of her playing during a local game went viral, which earned her a lot of praise.
ADVERTISEMENT
Article continues below this ad
WATCH THIS STORY: Five Times Klay Thompson Proved Hes Not Just Stephen Currys Second in Command
Do you see any of Shaquille O'Neal's children making their debut soon? Let us know in the comments below.