Shaquille O'Neal Rips LeBron James and Stephen Curry Era NBA: "Michael Jordan is too Good and the Kid named Shaq down in Orlando is too dominant"
Published 05/26/2022, 5:30 PM EDT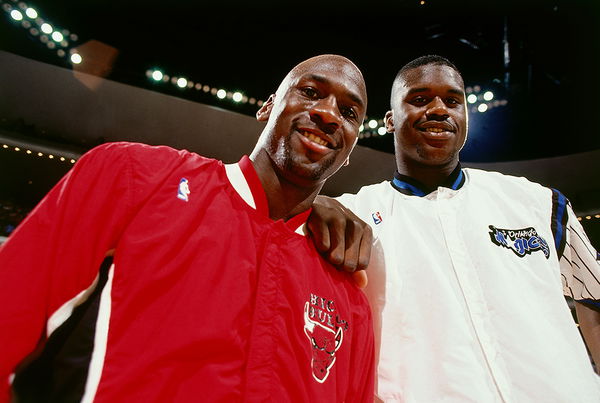 Shaquille O'Neal regards Michael Jordan really highly and why not? He saw Jordan's magic up close. It may have been a massacre for Shaq and his team then, the Orlando Magic, but Jordan was absolutely magnificent in that series. Fans consider it a more "physical" era, due to there being no "hand check" rules and the referees allowing more contact. There was more arm contact for players on the post as well. It made players like Jordan.
So, in accordance, to that, Shaq was made to answer a question on ESPN. The question: Would Michael Jordan be as dominant in today's era as he was in his. Shaq's reply: "He would have averaged 45 and the league would be complaining about two players. It'll be like Michael's too good and a kid name Shaq down in Orlando is too dominant."
ADVERTISEMENT
Article continues below this ad
Shaquille O'Neal and Michael Jordan in the 90s
Both players dominated the league one after the other. Jordan was the best player from the late 1980s to the late 1990s. Shaq, meanwhile, had a shorter reign as the best player of the league from 1999 to 2004.
Unlike Jordan, Shaquille O'Neal did not have as much desire to win or perform well. He would come to training late and his fitness would be questioned regularly. According to Phil Jackson, who was head coach to both Jordan's Bulls and Shaq's Lakers, said that Shaq was at his fittest during the 2000 playoffs. Nonetheless, he was a dominant force that ruled the league during his prime. Him being a three time Finals MVP gives credence to that statement.
ADVERTISEMENT
Article continues below this ad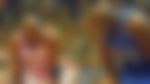 Jordan, meanwhile, achieved so much that his accomplishments can fill an article on its own. He won six NBA rings, all fuelled by his talent and determination. If there was someone who you did not want to cross during a match, it was Michael Jordan.
Both of them thrived in a league which was more or less "physical". The players were not wrestling each other, but without the "Hand-check" rule, there were no restrictions on contact in the perimeter. The referees were also more lenient on contact and fouls. Those kinds of fouls would be penalized today and rightly so.
ADVERTISEMENT
Article continues below this ad
Watch this Story: LeBron James, Shaquille ONeal and other NBA stars react to mass shooting incidents in the USA
Was the 90's necessarily more physical than today's game? Has the hand-check rule changed the game? Discuss in the comments below.
Edited By: Ajinkya Aswale