Shaquille O'Neal Says Lakers 'Don't Need Home-Court Advantage' With LeBron James and Anthony Davis Healthy
Published 04/14/2021, 4:30 PM EDT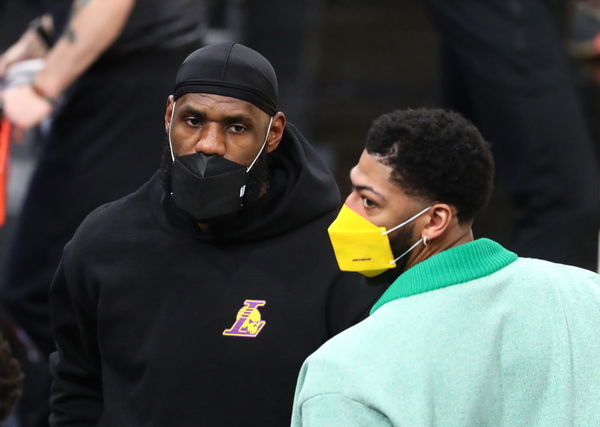 ---
---
The LA Lakers have somehow held down the fort without LeBron James in their last 11 games. While they still don't have a positive record in those games, it is more than what most people had expected. People expected them to fall into the race for the play-in game without LeBron and Anthony Davis.
ADVERTISEMENT
Article continues below this ad
However, LA has stayed strong so far. But they have lost hold on a top-four seed in the West. While they may jump over the Denver Nuggets, who lost Jamal Murray, Laker great Shaquille O'Neal believes LA doesn't even need home-court advantage because of how good LeBron and AD are.
ADVERTISEMENT
Article continues below this ad
"The difference between the Lakers and any other team is that the Lakers don't need home-court advantage. When you got guys like LeBron and AD, they can steal a game on the opponent's floor. Utah and (other top 4) teams need home-court advantage. Lakers do not.
Considering how the NBA is expecting fans to be back in the stands across all NBA arenas during the Playoffs, home-court advantage means something again. Considering the rabid fanbase that the Lakers have, is not having home-court advantage a potential detriment to their success?
Lakers: How will their standing affect their playoff chances?
ADVERTISEMENT
Article continues below this ad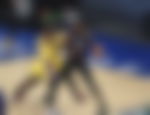 The Lakers still have a fair amount of games to play before one of the two stars can return. Anthony Davis will be returning before LeBron James in all likelihood, so the team will have reinforcements soon. But the seeding of opponents can make a world of difference.
If the standings were to be frozen as-is, the Lakers would face Denver away from home in the 4-5 matchup. The second-round matchup after that would be against either the Utah Jazz or the Memphis Grizzlies. That is a good playoff schedule considering how Denver has been affected recently. Utah will be tricky to beat, but a matchup the Lakers would prefer over the LA Clippers.
ADVERTISEMENT
Article continues below this ad
Home court advantage wouldn't mean much against the Clippers anyway, as all the games would be at the STAPLES Center. Considering the way LeBron has played his entire career, Shaq may be right about this being inconsequential to the Lakers.