Shaquille O'Neal's Son Shareef, Set to Sign Up for the NBA Draft, Ready to Spend $5 Million on "G.O.A.T." Kobe Bryant's Lakers Jersey
Published 06/14/2022, 2:37 AM EDT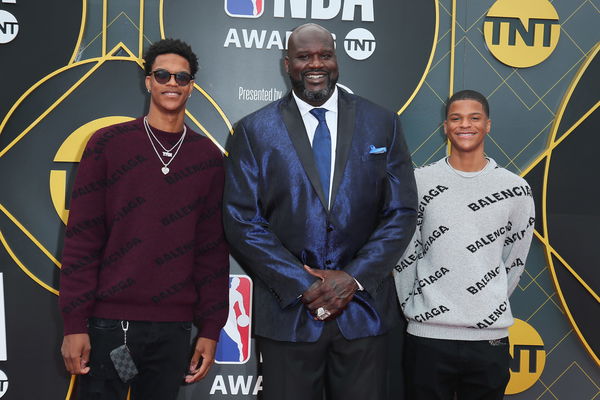 Shareef O'Neal, the eldest son of legendary NBA player Shaquille O'Neal and his ex-wife Shaunie, believes that $5 million is worthwhile to spend on a game-worn Kobe Bryant jersey. The upcoming 2022 draft prospect declared Kobe Bryant the 'G.O.A.T.' and admitted that the Lakers legend's jersey is worth every penny.
ADVERTISEMENT
Article continues below this ad
Shaquille O'Neal left Kobe Bryant and the Lakers in 2004, only four years after Shareef's birth. Therefore, Shareef didn't have the opportunity to witness his dad form arguably the greatest duo in basketball. But that didn't diminish his appreciation for Bryant's greatness as a basketball player or his understanding of the intertwined nature of Kobe and his dad's legacy.
ADVERTISEMENT
Article continues below this ad
Shareef O'Neal thinks $5 million is worthwhile for Kobe's game-worn jersey
A reporter asked for Shareef's opinion regarding a game-worn jersey of Kobe Bryant in a minute-long street interview. Shareef's eyes immediately lit up and his attention shifted completely to the reporter.
When informed that a Bryant game jersey is projected to bid at $3million-$5 million, Shareef hardly seemed surprised. In fact, he probably expected the price to be a bit more. Afterward, the reporter asked him if it was worth every penny.
"For sure. Most definitely is," replied Shareef, who accepted the reporter's assessment that this could be one of the biggest jersey auctions in NBA history. He also had no point of contention with accepting Kobe Bryant as the 'G.O.A.T.'. "Facts it is. And we in LA. $5 million, I expect it."
LSU junior Shareef O'Neal – son of Hall of Famer Shaquille O'Neal – is now eligible to be selected in the 2022 NBA draft, the league informed teams. A prior list of withdrawals mistakenly included O'Neal. The 6-foot-10 prospect stays in Draft and has upcoming team workouts.

— Shams Charania (@ShamsCharania) June 6, 2022
According to recent reports, Shareef O'Neal has been deemed eligible for the upcoming 2022 draft. Various teams have shown interest in the 22-year-old power forward. Shareef has reportedly been selected for a Lakers workout.
It is very unlikely that any NBA team would select O'Neal in the upcoming draft, as Shareef had to undergo heart surgery in 2018. Therefore, his college stats are underwhelming, to say the least. However, he might get an invitation to the summer league and look to use that time to secure a spot in the NBA's G-League.
Shaquille O'Neal as an NBA head coach
ADVERTISEMENT
Article continues below this ad
Shareef was also asked about his father Shaquille O'Neal's chances as an NBA head coach. The former UCLA recruit didn't dismiss the idea.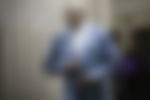 He admitted that his dad does have sound basketball knowledge. Moreover, he has coached teams in high school and AAU tournaments and won championships.
ADVERTISEMENT
Article continues below this ad
Watch this Story: KLAY THOMPSON MOST EXPENSIVE THINGS
Do you see Shaquille O'Neal as an NBA head coach in the future? Let us know in the comments.