Shaquille O'Neal Shares Hilarious Video of an 18 Year Old Jordan Poole Showing Off His Dance Moves On Drake's Iconic Song "In My Feelings"
Published 05/25/2022, 8:30 AM EDT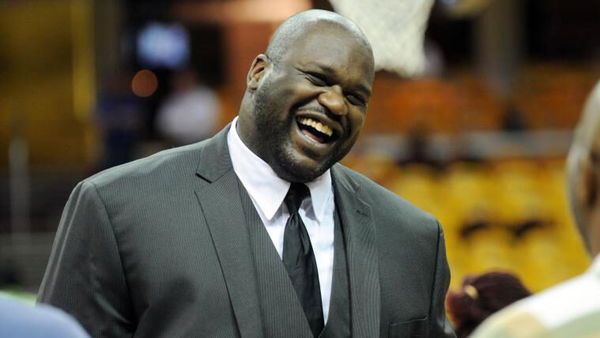 Jordan Poole, who plays basketball for the Golden State Warriors, is more than a basketball player. The great skills he possesses in basketball are not all that he has; he also has excellent dance moves. Shaquille O'Neal was unable to contain his excitement after watching a video of him dancing, and he shared the video on his social media account.
The video shows 18-year-old Poole showing off his dance moves to Drake's iconic song "In My Feelings." The video has become popular on Instagram, and fans are loving it. In this video, Poole is seen dancing on a basketball court.
ADVERTISEMENT
Article continues below this ad
He has a very athletic physique and seems to be able to do some great moves. We sometimes see his electric personality on the basketball court, and now his off-court dance is also making us goosebumps. The dance challenge that went viral over social media consists of a variety of moves.
People really enjoyed making this into a video in which they demonstrated their dance steps. It is Drake's song from his album Scorpion, Poole's video shot at the Crisler Center, and making headlines from back in 2018 to now.
Former coach of Jordan Poole absolutely loved him
After this video, his former head coach John Beilein talked about what Poole's personality is like. Considering that his looks are absolutely different from the person he is. According to him:
"There's so much going on. He's dancing, he's doing all this stuff," Beilein said to reporters. "There's certain things that you just got to step back and if it's not for the bad image of the University of Michigan and our high-quality character of kids that we want, I'm fine with it."
ADVERTISEMENT
Article continues below this ad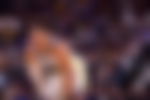 In addition to this, Jordan's former position coach also discussed his personality and said: "I love that kid, man, that's my guy."
U-M assistant coach DeAndre Haynes said on WTKA 1050. "JP was a handful all season, but he was a great addition to this team. He brought that spark to this team, the Poole Party."
ADVERTISEMENT
Article continues below this ad
WATCH THIS STORY: Who is Slava Medvedenko, the Lakers legend fighting Russian troops in Ukraine?
The way Shaq shared this on his Instagram account, it appears that he is a big fan of Jordan's dance moves. In fact, Shaquille O'Neal himself has never shied away from showing off his own moves. Let us know what you think in the comments.
Edited By: Arunaditya Aima