Shaquille O'Neal Snaps Back at NFL Veteran With Expletive Response As 'Yo Momma' Jokes Go Rogue
Published 06/21/2022, 8:00 PM EDT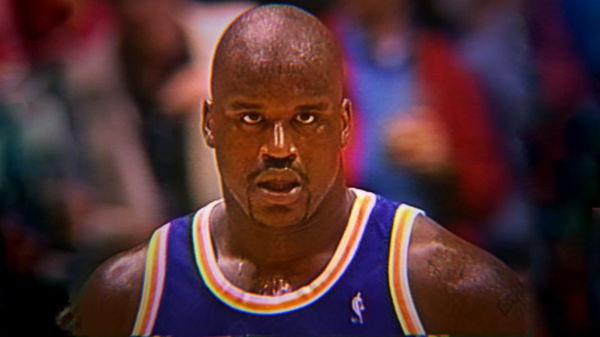 Shaquille O'Neal is one of the greatest players ever to have played the game of basketball. Shaq was a dominant force on both sides of the court. He was a force of nature and a physical specimen not seen since during the days of prime Wilt Chamberlain. Shaq had a larger-than-life personality which helped him with the media during his playing career and after that helped him in establishing a career in sports media.
After retiring, Shaq became an analyst for NBA on TNT on TNT. Recently Shaq also launched his podcast – "The Big Podcast with Shaq". He co-hosts the podcast with two other co-hosts. On his podcast, Shaq talks about anything and everything ranging from basketball to pop culture to movies, etc. During a recent episode, Shaq got into a little joke-off with his fellow co-host Spicy Adams.
ADVERTISEMENT
Article continues below this ad
WATCH THIS STORY: Hilarious Footage of NBA Legend Shaquille O'Neal Sinking On the Golf Course
Spicy Adams first told a joke at the expense of Shaq's mother. Then, Shaq told a "yo" mamma joke at the expense of Spicy Adams' mother. Shaq said, "Hey you know why, you know why… when yo mamma fell nobody was laughing." And when Adams asked why, Shaq said, "Because the ground was cracking up." Everybody laughed at this joke, including Adams and Shaq.
Shaquille O'Neal – The most dominant force in basketball ever
ADVERTISEMENT
Article continues below this ad
Shaq dominated the league right from his first year in the NBA. The Orlando Magic selected him as the number one overall pick in the 1992 NBA Draft. Orlando was an expansion franchise struggling to make a name for itself in the league and drafting Shaq helped them. Shaq made them an instant contender in the Eastern Conference.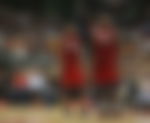 They reached the 1995 NBA Finals with Shaq but would get swept in four games by the Houston Rockets. Shaq would then leave for the Los Angeles Lakers in the summer of 1996.
ADVERTISEMENT
Article continues below this ad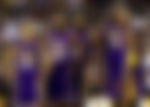 In LA, Shaq teamed up with Kobe and dominated the league. They won three straight NBA Championships from 2000 to 2002. For his efforts, Shaq won three NBA Finals MVPs along with one regular-season MVP. Shaq also won the scoring title in the 1999-00 season. Shaq left for Miami in 2004 after his relationship with Kobe broke down. Lets us know in the comments below your favorite Shaq memory.