Shaquille O'Neal Trolls Dwyane Wade For Asking Nuggets' Aaron Gordon About His New Jersey Number
Published 04/03/2021, 2:04 AM EDT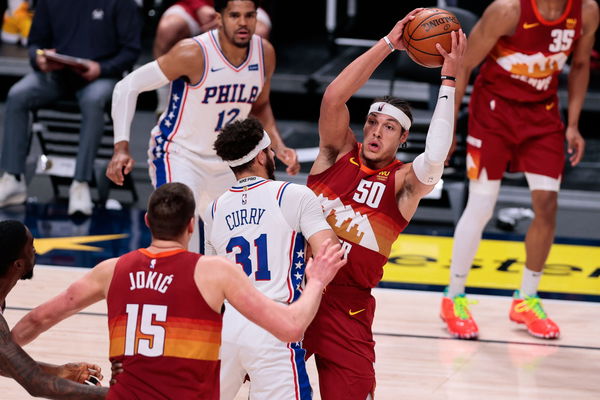 ---
---
The Denver Nuggets addressed a problem area in the trade deadline as they brought in forward Aaron Gordon to their roster. After losing Jerami Grant in their off-season, the Nuggets looked pretty leaky in defense.
Gordon is certainly the ideal replacement for Grant. Given his ability to guard the best players to even scoring as a slasher or from the perimeter, Gordon's versatility is certainly a game-changer.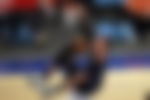 The 26-year-old is finally in a competitive team like the Nuggets for the very first time in his career. This is the perfect opportunity for him to showcase his talent to the world.
He has had a massive impact for the Nuggets so far. In the three games Denver has played with Gordon in the lineup, the Nuggets are unbeaten and have seen a massive improvement in their defensive rating. Gordon has also chipped in the offensive end, adding almost 11 points per game.
Shaquille O'Neal trolls Dwyane Wade for bizarre question to Denver Nuggets' Aaron Gordon
While his performances on the court have garnered praises, the 26-year-old has also got some attention for his new jersey number '50.' Miami Heat legend Dwyane Wade asked Gordon about the same.
The 26-year-old said, "I mean it spoke to me man, you know, I got the most 50s ever in the dunk contest. It's a good number for me man i feel like it's strong it's powerful uh and it just spoke to me man I really I'm rocking with it."
Given that Wade even asked this question, it seemed weird in the first place. The 40-year-old was among three judges who gave Gordon a nine in his final dunk in the 2020 Slam Dunk championship, ultimately robbing him off of his maiden title.
Shaquille O'Neal certainly was in no mood to let go off Wade in this situation. The Lakers' legend sneaked in with a comment saying, "What did you do, give him a nine?"
Wade's reaction to Shaq's comment was absolutely priceless in the first place. Gordon being snubbed off of a slam dunk title despite decimating other opponents seems a real head-scratcher.
One thing is for sure, Aaron Gordon isn't letting go off of the snub anytime soon and as for D-Wade, the number nine memes will not stop either.