Shaquille O'Neal Urges Russell Westbrook's Brother to Stop Interfering In His Fights: "I Had to Teach My Family to Stop Caring. Can't Care What People Say"
Published 01/22/2022, 11:00 AM EST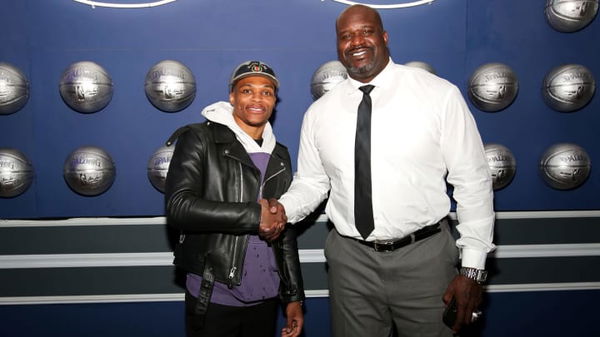 Lakers star Russell Westbrook has received a lot of flak since the beginning of the season. Owing to his underwhelming output in terms of numbers, very few have been able to defend him. Apart from his teammates, however, his brother Raynard has been vocal about defending his brother. Russ might've been well past his prime, but he is still giving his all on the court. In return, former Laker Shaquille O'Neal has advised Raynard to stay out of matters for now.
Shaquille O'Neal tells Russell Westbrook's brother not to interfere with his business
ADVERTISEMENT
Article continues below this ad
Over the past few weeks, 30-year-old Raynard has openly defended his elder brother. His responses come as a result of Westbrook averaging a mere 18.5 points thus far, shooting at a tad over 43% from the field. Recently on Twitter, a fan commented that he is tired of hearing the 9-time All-star's touching words. In response, Raynard replied, "Tired of hearing what? That he gives back to his city!"
On his 'The Big Podcast With Shaq', O'Neal hit back at the guard's brother. He stated an example from his own career, as to why the family needs to stay away from such incidents. Asked about Ray defending Russ, the 15-time All-star said, "I had to teach my family to stop caring. Can't care what people say. Because they should know with Twitter, it'll become a full-time inter-galactic job."
Westbrook's average 2021-22 season
ADVERTISEMENT
Article continues below this ad
Ahead of the 2021-22 campaign, the trio of LeBron James, Anthony Davis, and Russell Westbrook discussed a possible union. Reassuring this, owner Jeanie Buss ensured that all three of them could wreak havoc in the league. However, after Davis went out injured, LA's hopes were dampened. In addition, Russ has been under the radar, failing to find his feet.
WATCH THIS STORY: LeBron James' Wife Savannah: Net Worth
On multiple occasions, the former OKC starlet has stated that although he is giving his best, the game of basketball isn't everything. His campaign so far has seen numerous air balls, shots against the top of the board, and miscalculated turnovers. Frank Vogel's recent benching of the 2-time All-star MVP won't do his stats sheet any better either.
ADVERTISEMENT
Article continues below this ad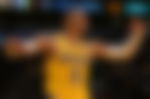 As Shaq says, maybe it's better if everyone stays out of Westbrook's business, and allows him to channel some sort of tunnel vision. Because if LeBron James is to win his 5th NBA championship, he will need some backup. Can the Lakers do it?