Shaquille O'Neal Used 60s Cartoon Reference "Birdman! Birdman!" to Constantly Roast LeBron James' Teammate
Published 06/22/2022, 9:30 AM EDT LeBron James and Chris "Birdman" Andersen are arguably one of the top duos we have ever seen in the NBA. In addition, both players had the understanding to transform their teams into winners through their coordinated efforts. Chris became so popular that even NBA legend Shaquille O'Neal began to cheer for him.
A compilation video of Shaq saying "Birdman" whenever Chris made a dunk went viral on the internet. Using a 1960s cartoon reference, O'Neal constantly destroyed James' teammate and left Barkley in shambles: "Birdman! Birdman!" 
ADVERTISEMENT
Article continues below this ad
Even in one shot, Shaq tried out a wig with the same hairstyle as Chris, since his funny look was so apparent. As the video continues to go viral, fans are enjoying how Shaq is entertaining everyone through his comedy.
During the time Chris played in the NBA, he was among the top rebounders and shot blockers in the league. He goes by the name "Birdman" as Shaq has called him, which is a nod to Rocky Mountain Revue in 2002.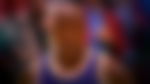 Andersen was called "Birdman" by Junior Harrington and Kenny Satterfield because of the length of his arms and his flair for aerial acrobatics. In addition, the demand for him in teams was at an all-time high as he was one of the top players in the NBA.
Where is Chris "Birdman" Andersen, who used to be cheered on by Shaquille O'Neal?
ADVERTISEMENT
Article continues below this ad
Having played 16 seasons in the NBA, Andersen is not only known for his performances, but also for other reasons. In the NBA, he has made headlines not just for his tattoos, but also for his hairstyles. He was loved by fans because of his personality.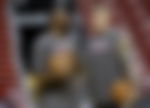 Not only that but there will be no feud that can be found that included him in the team. He was loved by all of his teammates as well. Even after retirement from the NBA, he joined the BIG3 league and won the 2018 league championship.
ADVERTISEMENT
Article continues below this ad
WATCH THIS STORY: Hilarious Footage of NBA Legend Shaquille O'Neal Sinking On the Golf Course
In that season, he was named the league's defensive player of the year for his excellent play. According to the BIG3's website, Andersen ended up retiring after the 2019 season. Feel free to share your thoughts in the comments section below.