Shaquille O'Neal, Who Once Confessed "It's Good" If Teachers Hit His Kids, Admits Violence From Father After NBA Star Died of Drug Abuse
Published 07/02/2022, 9:00 PM EDT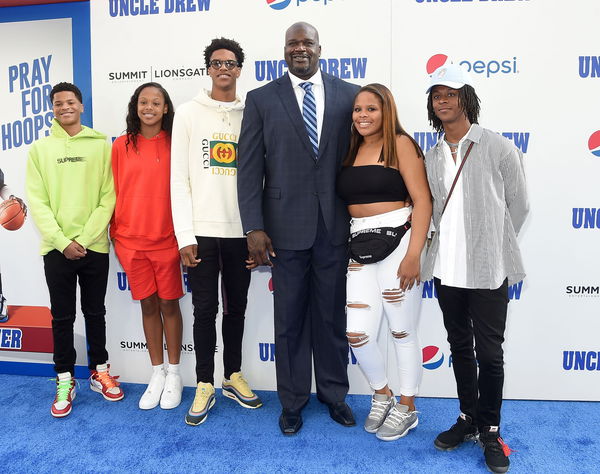 Shaquille O'Neal once again revealed how his father, Sergeant Phillip Arthur Harrison, used to discipline him in his early years using more traditional parenting methods. In fact, Shaq has underlined on multiple occasions the vital role his father played in keeping him on the right path to success. Shaquille O'Neal has shared many stories on several occasions about how Sergeant Harrison's often violent parenting methods kept him away from the path of delinquency.
ADVERTISEMENT
Article continues below this ad
Shaquille O'Neal possesses different beliefs from most people on a variety of subjects. As a matter of fact, his unique experiences in life have transformed his perspective on a lot of things. One of them is disciplining children.
ADVERTISEMENT
Article continues below this ad
Shaq often advocates for traditional methods to teach a child, which includes teachers putting their hands on students if need be. He derives this philosophy from his personal life. In fact, Shaq couldn't stress enough the role his father's beatings played in making him one of the most successful athletes in the history of the world.
Shaquille O'Neal talks about his father's disciplining tactics
Shaquille O'Neal revealed how his father used to beat him for other people's mistakes. So that he would never dare repeat them. "So every time somebody did something crazy, I got a whopping," said the Big Diesel.
Meanwhile, the Lakers legend shared what his father did after the NBA star Len Bias passed away from a drug overdose. "My father came in and tore me a new one," he added.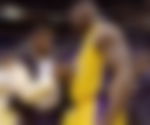 In fact, the Big Man quoted his father saying, "If you ever do coke, I'll kill you". Shaq was much younger at the time. As a result, he naively replied, "I don't do Coke, I drink Pepsi".
The entire room burst into laughter after hearing Shaq's innocent reply. But his father didn't have a similar response. In fact, the Big Man had to endure a lot of pain for his naivete.
Shaq talks about the importance of making mistakes
ADVERTISEMENT
Article continues below this ad
Shaquille O'Neal emphasized that it's important in life to make mistakes. Because you can't progress towards success without trying different ways first.
However, it is equally important to learn from your previous mistakes. Additionally, Shaq also advised young people to listen to their parents' advice. Like he did with his father.
ADVERTISEMENT
Article continues below this ad
Watch This Story: Shaquille ONeal or Kareem Abdul Jabbar: Who Made More 3 Pointers Among The Lakers Legends?
What do you think about Shaq's opinion on disciplining kids? Let us know in the comments.
Edited By: Arunaditya Aima