Shaquille O'Neal, Who Told His Sons to Take Their A** Home When Cops Stop Them, Makes Big Gesture for Las Vegas Police Department
Published 09/30/2022, 3:30 PM EDT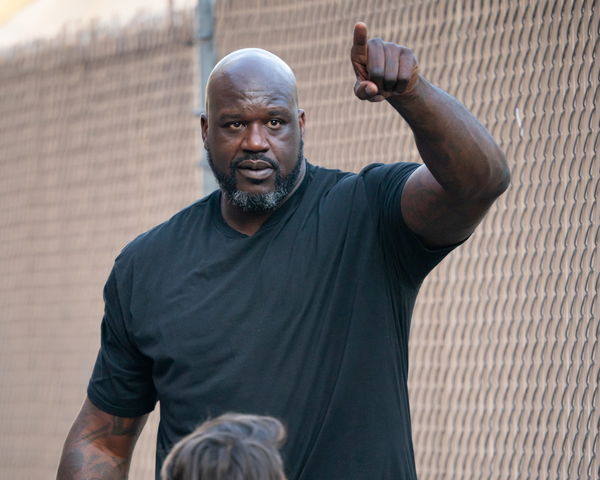 Shaquille O'Neal is well known for being a fantastic athlete, a skilled businessman, and for having a positive outlook on life. In any case, just having him around is enough to make the atmosphere joyful. When it comes to the police personnel he never fails to show them the respect they deserve. Recently he gave some officials a moment that they will remember for a long time.
Shaquille O'Neal is a father, coach, and teacher to six children. Additionally, Shaq has also worked in law enforcement.
ADVERTISEMENT
Article continues below this ad
Shaquille O'Neal startled officers by paying them a visit
Shaq was raised and trained in a military environment by his stepfather, former military personnel Phillip A. Harrison. He has huge respect for military and police personnel.
Shaquille O'Neal was recently spotted at the Las Vegas Metropolitan Police Department, where he met and talked with officers. Very soon the LVMPD posted a tweet on their official Twitter account. The tweet said "HUGE SUPPORTER OF LAW ENFORCEMENT!." Shaq took photos and gave the officers some amazing moments to remember.
HUGE SUPPORTER OF LAW ENFORCEMENT!
Thanks @NBA legend @SHAQ for stopping by @LVMPDDTAC to meet our officers.

We are huge fans of his and we really appreciate his time this afternoon.
Deputy Chief Yatomi has some big shoes to fill if she wants to compete with Shaq 😂 pic.twitter.com/Oayq6C2j4b

— LVMPD (@LVMPD) September 29, 2022
These images will serve as yet another evidence of Shaq's size. We can see some wholesome comments on the tweet by the fans. He understands and respects all police officers since he realizes how difficult their work is and the sacrifices they must make.
As a thank you for their service, the Lakers legend provided the officers with complimentary tickets to his charity concert "The Event." The concert will be take place on October 1 and will feature big names like Maroon 5, John Mulaney, Pitbull, Maren Morris, and H.E.R. Shaq has always got some surprises for his fans.
ADVERTISEMENT
Article continues below this ad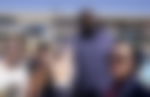 In the wake of the protests against police brutality, Shaq once addressed the things he had taught his sons to do in case of a law enforcement stop. As it turns out, Shaq had told them to be respectful to the officers because they're doing their job as well. He had also advised them to try to diffuse the situation in case of an escalation. However, he also expressed his concern that sometimes even these measures are not enough.
In those cases, Shaq told them not to react impulsively and get home safe. And leave the situation for him to handle.
ADVERTISEMENT
Article continues below this ad
WATCH THIS STORY: 3 wild old tweets by Shaquille O'Neal that he would rather forget now
Do tell us your favorite Shaquille O'Neal moment in the comment section.