Shaquille O'Neal, Whose Son Shareef Worked Out With LeBron James' Lakers, Gives 1 Word Reminder to Next Gen Players
Published 06/22/2022, 1:09 PM EDT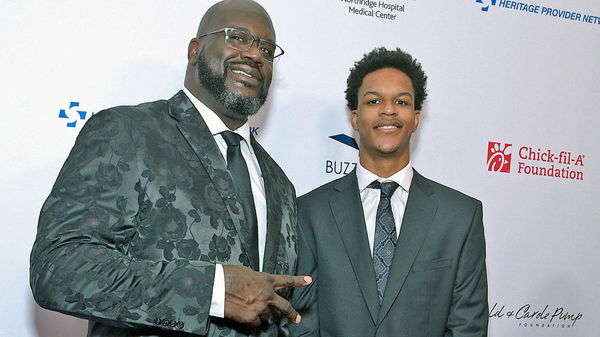 Shaquille O'Neal is a born winner. The 4 time NBA champion is one of the greatest players in the league and has had successes in the world of business as well. Safe to say, he knows a thing or two about investing hard-earned money.
Talking in an interview, O'Neal had a piece of advice for the new generation of stars coming into the NBA. He talked about how young players get huge contracts and they do not know how to save them. Moreover, he stressed the importance of remembering to pay your taxes.
ADVERTISEMENT
Article continues below this ad
Shaq said, "A lot of times these guys are making so much money, you have to sit back and watch and enjoy the show. You know, if I could tell them anything I would tell them, it's not about how much you make, it's about how much you keep. A lot of times we get these huge contracts and we forget one word, FICA."
Interestingly enough, Shaq's eldest son is entering the NBA draft very soon. Shareef O'Neal enters the 2022 NBA draft with a number of teams looking to draft the former NBA champion's son.
Shareef O'Neal set to make his big NBA debut
One of the biggest names in the 2022 NBA draft is Shareef O'Neal. Although a lot of teams will be keeping tabs on him, his college career poses a problem. Despite having great potential, he has had a lot of injuries.
He transferred to the LSU Tigers after a lackluster career in the UCLA Bruins. Interestingly enough, Shareef trained with the Los Angeles Lakers, Shaq's former team. Shareef averages 2.6 points, 3.0 rebounds, and 0.1 assists across his career with the LSU Tigers and the Bruins. 
Shaquille O'Neal compares his son to NBA superstar
ADVERTISEMENT
Article continues below this ad
In case you have been wondering if Shareef O'Neal plays like his dad, you are wrong. Shaquille O'Neal himself revealed the player who is similar to Shareef. It is none other than Giannis Antetokounmpo.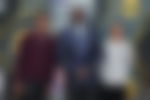 Shaq said, "What people don't know is — I know I have a Giannis with a jump shot. That's how I raised him. I have a Giannis Antetokounmpo with a jump shot, but people don't know."
ADVERTISEMENT
Article continues below this ad
WATCH THIS STORY: WATCH: LeBron James Celebrating His 15 Year Old Sons Birthday In A Rainstorm With His Millionaire Elder Son and Other Family Members
Are you excited to see Shareef O'Neal in the NBA? Let us know in the comments down below.