Shaquille O'Neal's 22-Year-Old Son Shareef Reveals Shaq Behaved Exactly Like His Mother Lucille While Deciding His Future: "We Kind of Bump Heads About This"
Published 06/23/2022, 8:30 AM EDT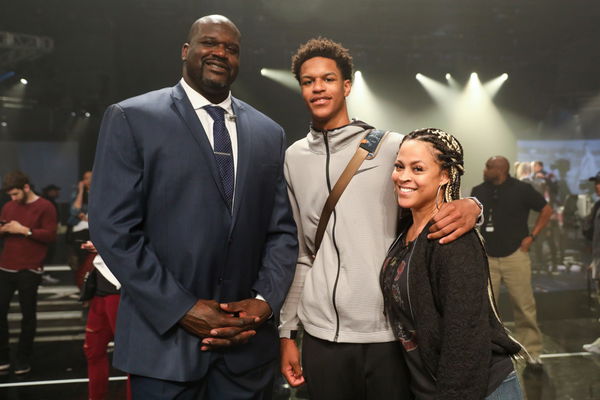 Following in your father's footsteps is often a difficult task. When your father is NBA Hall of Famer Shaquille O'Neal, that task arguably becomes even harder. That's what Shaq's son, Shareef O'Neal, has likely felt for most of his life. The 22-year-old is eligible for the NBA draft this year and will be hoping to be picked up by one of the teams he worked out for, including the Los Angeles Lakers.
Even though his name is in the draft pool this year, Shareef said that his father was initially hesitant about him entering the draft. As a former player turned analyst, Shaq knows what teams look for in players these days.
ADVERTISEMENT
Article continues below this ad
Shaq is a four-time NBA champion and a three-time NBA Finals MVP to go along with numerous accolades. He arguably won everything in basketball and in the process established himself as one of the greatest players of all time. While he cemented his legacy, someone else living up to that is probably impossible.
Following in the footsteps of Shaquille O'Neal
Shareef averaged 2.6 points in his three years as a college athlete. He needed heart surgery in his first year at UCLA before transferring to his dad's alma mater, LSU. He was not able to make a name for himself after playing 37 games in his college career. Due to this, his chances of getting drafted are not likely to be high.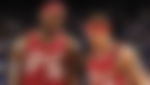 ADVERTISEMENT
Article continues below this ad
He mentioned after his draft workout with the Los Angeles Lakers, that his dad acted like his mother, which was surprising for the young O'Neal. The 'Big Diesel' didn't want his son to enter the draft after his junior year at LSU. "We kind of bump heads about this process", said Shareef. Both parents of the young O'Neal wanted their son to complete college before deciding what was best for him.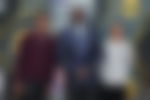 "I'm not backing down from nobody. I know he's an NBA legend, I know he's my dad, but it was right in front of me, I had to go get it. So, if he likes it or not, it's not really going to stop me from doing what I want to do.", Shareef stated while talking about his prospects for the upcoming draft.
ADVERTISEMENT
Article continues below this ad
WATCH THIS STORY: Best 5 dunks of this NBA season 
Shareef may not have the brightest prospects in the NBA draft, but there are other ways he can enter the league. He can play in the G-League or go to Europe to play professionally. Many players have made that kind of leap in recent years. Only time will tell how the career of Shareef O'Neal pans out.