Shaquille O'Neal's Bold Stephen Curry Warning to Kobe Bryant in Their Last Popular Interaction Before Mamba's Demise
Published 05/19/2022, 8:30 PM EDT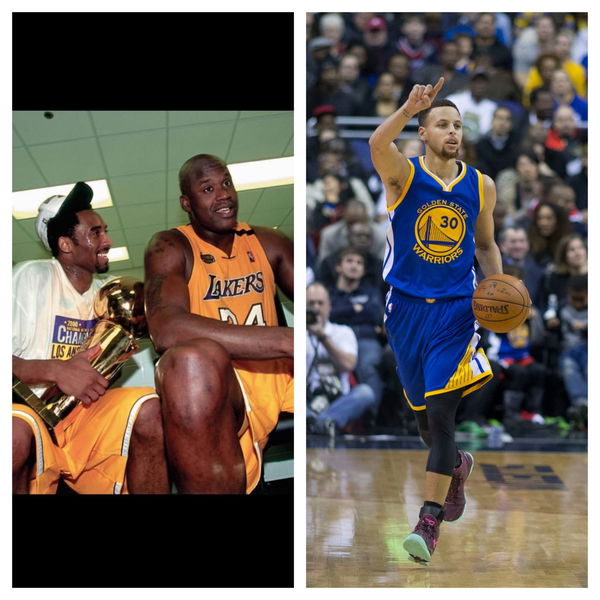 Stephen Curry and the Warriors won their first game of the Western Conference finals against the Dallas Mavericks. And Shaquille O'Neal once predicted their NBA title win.
Shaquille O'Neal and Kobe Bryant are one of the best duos the game of basketball has ever seen. Together, they won three straight titles from 2000 to 2002. And Shaq was awarded the Finals MVP award on all three occasions. But the feud between the two broke the partnership and made Shaq sign with the Miami Heat. But they eventually patched things up later on.
ADVERTISEMENT
Article continues below this ad
Before Kobe's sad and unfortunate demise, Kobe Bryant and Shaquille O'Neal sat down to talk about their careers. When it comes to NBA championships, Shaq has 4 and Kobe has 5. So O'Neal brought it up during their discussion.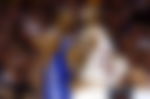 Shaq said, "Kobe has 5 and Shaq has 4. So I gotta live with that all my life…" And Kobe hilariously replied, "That brings me so much joy!" Then Shaq warned Bryant that he might join Stephen Curry and the Golden State Warriors to get another title.
Shaquille O'Neal and Stephen Curry
O'Neal said, "I may sign with Golden State on your a** and get another one… Would you be mad if I ever did that?" And Kobe replied that he wouldn't be mad at him if he joined the Warriors to win a championship. But Shaq was sure he would be mad.
And Shaquille O'Neal's prediction came true within a matter of months. The sit-down with Kobe happened in February 2018. Stephen Curry led the Warriors to win the title in June 2018. So if Shaq had joined the Warriors, he would have won another championship to match Kobe's five. 
In the finals, the Golden State Warriors swept LeBron James and the Cleveland Cavaliers and successfully defended their title. And Kevin Durant was selected as the Finals MVP.  
ADVERTISEMENT
Article continues below this ad
Durant averaged 28.8 points, 10.8 rebounds, 7.5 assists, and 2.3 blocks per game in the finals. Curry was equally good and averaged 27.5 points, 6 rebounds, 6.8 assists, and 1.5 steals per game.
For the Cavaliers, LeBron James averaged a whopping 34 points, 8.5 rebounds, 10 assists, 1.3 steals, and 1 block per game in the losing cause. And he was very efficient from the field as well with a FG% of 52.7. 
WATCH THIS STORY – Michael Jordan vs Mike Tyson Net Worth Comparison
ADVERTISEMENT
Article continues below this ad
Now Luka Doncic and the Mavericks are in the way of the Warriors' to reach another NBA final.
In the sit-down between Shaq and Kobe, they also discussed their fights during their time together in Los Angeles. As Kobe was still developing, they had the potential to win multiple championships together, if it wasn't for the feud.