Shaquille O'Neal's Daughter Once Destroyed the Lakers Legend With Epic Digs at His Game: "I Can Shoot From the Outside"
Published 07/09/2022, 4:30 PM EDT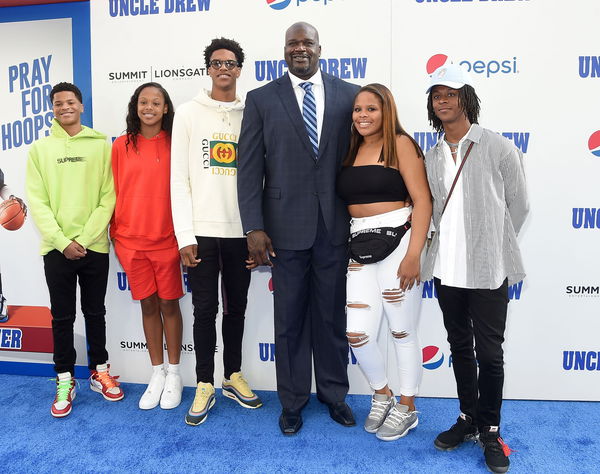 Amirah O'Neal destroyed her father, Hall-of-Famer Shaquille O'Neal, by taking a savage dig at his shooting abilities. In fact, the 20-year-old up-and-coming hooper trolled Shaquille O'Neal by saying that she can actually shoot from the deep, unlike her four-time world champion father.
ADVERTISEMENT
Article continues below this ad
Shaquille O'Neal is arguably the most dominant player in the history of the NBA. Many elite defenders have succumbed to the force of nature that Shaq was in his prime. However, the Big Diesel didn't prosper equally in all aspects of the game.
ADVERTISEMENT
Article continues below this ad
In fact, the 2000 MVP had his limitations shooting the basketball, despite being deadly in the paint. Shaq even struggled with shooting free throws. As a matter of fact, shooting was such a liability to the 7'1″ giant that teams devised a plan to stop his dominance under the rim.
In other words, they would intentionally foul him to send him to the free-throw line. The stratagem, known as Hack-a-Shaq, caused a lot of problems for the Lakers legend.
Daughter Amirah takes a jibe at Shaquille O'Neal
Shaquille O'Neal's eldest daughter Amirah took a jibe at her old man's shooting abilities in the introduction of a feature video. While talking about her father, she said, "I'd say I play just like him. Except, you know, I can shoot from the outside".
"And free throws. I make all my free throws," she added.
Shaq is usually tough on his kids in practice. In fact, the former Lakers center believes in a traditional mode of parenting and coaching. Therefore, Amirah's little dig is certainly a nice payback to the Big Diesel's tough practice sessions at the gym.
Shaq's kids as up-and-coming hoopers
The O'Neal household has the potential to become a prominent pipeline of the NBA. In fact, Shaq's kids have already made their mark on the national stage as aspiring hoopers.
ADVERTISEMENT
Article continues below this ad
Incidentally, Shareef, O'Neal's eldest son, has secured a place in the NBA Summer League as a Los Angeles Lakers recruit. The 22-year-old played college basketball in UCLA and LSU.
Meanwhile, Amirah has also played for LSU in the past. However, she transferred to Texas Southern on July 29 last year. Her younger sister, Me'Arah has also attracted attention for her basketball prowess. In fact, she received an offer from the UCLA Bruins' recruiting team in 2021.
ADVERTISEMENT
Article continues below this ad
Watch This Story: 3 Times 395 Pound NBA Giant Shaquille ONeal Scared The Life Out Of Fans By Diving Head First Into The Crowd
What is your opinion on Amirah's comments? Let us know below.