Shaquille O'Neal's Kids, Bradley Beal and the NBA World Left Flabbergasted as Bronny James Rocks Ohio State Uniform With LeBron James: "Tuffff"
Published 09/07/2022, 8:30 AM EDT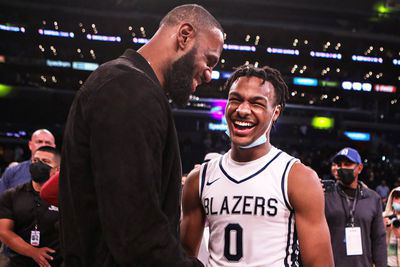 NBA fans all remember when Los Angeles Lakers star LeBron James announced when his last time in the NBA would be. According to The Athletic's Jason Lloyd, he expressed his desire to play with his son in the NBA. 
ADVERTISEMENT
Article continues below this ad
"My last year will be played with my son. Wherever Bronny is at, that's where I'll be. I would do whatever it takes to play with my son for one year. It's not about the money at that point."
And it looks as if we will reach that point very soon. Recently, James' eldest son, Bronny, posted a few pictures that have gone viral online. He wore an Ohio State Buckeyes uniform as seen in the post he shared on Instagram. 
ADVERTISEMENT
Article continues below this ad
It was initially thought that Bronny had committed to this, but as he stated in his caption with the picture, he has not yet committed. In the caption, he mentioned: "Buckeye Nation? #notcommitted". 
Now, it looks like fans will have to wait longer to find out what the 17-year-old hooper chooses for his college career. Considering Ohio State is among the schools interested in recruiting James Jr., it will be interesting to see what happens next for Bronny.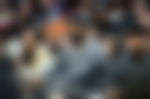 Immediately following the viral post, Shaquille O'Neal's kids, Bradley Beal, and the rest of the NBA world was left astonished as Bronny wore Ohio State uniforms alongside LeBron James. 
The eldest son of LeBron James, Bronny James, shared some pictures that are making headlines online
In the comments section, many reactions were posted from celebrities. Ja Morant, the Memphis Grizzlies' star player, commented: "you da truth". In response to the post, O'Neal's son, Shaqir O'Neal commented mentioning: "tufffff!"
A comment from ex-basketball player Kendrick Perkins stated: "They was screaming your name nephew!!! Might as well. Carry the hell on." In addition, Oak Hill Academy player Chris Livingston used fire emojis in his comment.
ADVERTISEMENT
Article continues below this ad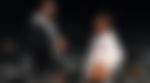 Furthermore, among other comments, Bradley Beal of the Washington Wizards commented: "that 3 look nice." Considering his father's birthplace, many fans are expecting Bronny to choose Ohio. Only time will tell where Bronny chooses to commit. 
WATCH THIS STORY: How old was LeBron James in his first NBA Finals 
ADVERTISEMENT
Article continues below this ad
However, just like his father, he will undoubtedly have to work hard every day to establish himself in the basketball world. Being the son of a world-class athlete, the pressure will always be there for him.
Where do you think Bronny will play college basketball? Let us know your thoughts in the comments below.