'Sharp Pain': NBA Insider Doubts a Quick LeBron James Return for Valid Reasons
Published 05/05/2021, 9:38 PM EDT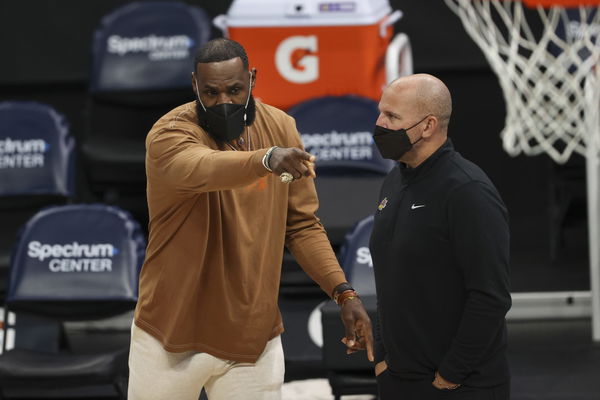 ---
---
The WC is now a war zone, as three teams are locked in with similar numbers. Needless to say, they are fighting to stay away from the notorious play-in. One of these teams, surprisingly, is the Lakers, playing shorthanded after LeBron James re-injured himself. 
ADVERTISEMENT
Article continues below this ad
The Lakers, more than any other side, wouldn't want to play one or two extra games given their fitness issues. So, it is important for them to win more than they lose in the remaining games. But if a fresh update hints that LeBron is not coming back anytime soon, where does that put the Lake Show?
NBA insider with shocking news on LeBron James
ADVERTISEMENT
Article continues below this ad
In a recent interview with Rachel Nichols, NBA insider Dave McMenamin gave the latest update on LeBron James. He hinted towards a delayed return and also expressed shock over Bron rushing his comeback for the not-so-important Kings game last week. 
The reporter quoted his source that said, "We're focusing on the big picture right now." Further, Dave added his personal analysis and expressed, "So does big picture mean two more games missed? I'm not sure. And one thing we know from reporting last week was, when LeBron came back, no one expected him to come back. The King's game wasn't, like circled on the calendar. In fact, a source had told me he was looking at Monday's game against Denver or the game against Clippers. So LeBron felt good, he sped up the timeline…"
Had the Lakers played smartly, just as the Nets do, they must've kept Bron for the bigger games. Unfortunately, they wore down his sore ankle by playing him 60 minutes in two games.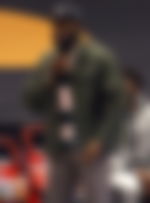 Read Also – LaMelo Ball Does It the LeBron James Way and Kills the Pistons with a Laser Pass
How damaging can his absence be?
In his 18-year long career, King James' only big injuries have come with the Lakers. First, he strained his groin in 2018 and now, it's his right ankle that's bothering.
ADVERTISEMENT
Article continues below this ad
He has missed at least 24 games due to these injuries. Citing that, Dave added, 
"don't know how you couldn't call it a setback coz LeBron said that he had sharp pain for the first time, that he hadn't experienced it any time during his ramp up. But, right now, whatever happens in these next two weeks mean nothing compared to what could happen in the playoffs. So he is clearly prioritizing using every bit of time he can, to get even better."
ADVERTISEMENT
Article continues below this ad
Now, the last thing the Lakers would want is to meet the Clippers or even the Suns in the first round. In fact, their table-topping opponents will also not want that. So, it's an interesting and tricky situation from here on, with Bron's return seemingly far.