'S**t was Going to Happen': Former NBA Players Explain Why Everything Between the Philadelphia 76ers and Ben Simmons Went South
Published 09/23/2021, 12:30 PM EDT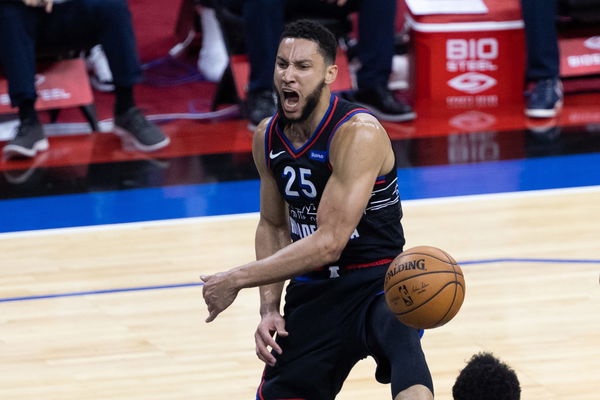 ---
---
The image franchises have of Ben Simmons right now is not good. After being with the Philadelphia 76ers for five seasons, playing only four, since he was injured the first year, his recent performance has drawn nothing but criticism. Not only was he lousy from the free-throw line, but his confidence was deeply affected. So much that he was missing open dunks and passing up on opportunities to shoot.
ADVERTISEMENT
Article continues below this ad
This landed the Philadelphia 76ers in a position where they were eliminated despite being one of the best in the Eastern Conference. Sadly, Simmons had to face a lot of hate for his downfall. So, as soon as the offseason began, most were certain that Ben and Philly will be parting ways for good. However, that didn't happen and Gilbert Arenas knows exactly why the situation has become so complicated.
Gilbert Arenas explains how the Philadelphia 76ers played their cards wrong
ADVERTISEMENT
Article continues below this ad
Now, that Ben is adamant about not returning to training camp to play with the Sixers, Arenas and Matt Barnes discuss where the Sixers went wrong in this entire scenario. He started off, "So, you have a product. You don't want the product anymore. So, what you try to do is, you try to damage the product to the world. You know, Ben Simmons can't shoot, he can't work out."
"You say everything you need to say to get rid of him. But then you wonder why the buyer, the next team, don't want him. You got a Lamborghini, you say how everything is wrong with this Lamborghini, but then you want the Lamborghini price. If you really wanted to get rid of him, you would have said the opposite."
"He has a great work ethic, he is this and that. But we're looking for a more conventional guard. So, we got to let him go, even though we don't want to let him go. That's right there sells him."
WATCH THIS STORY: Ben Simmons, Kyle Kuzma & Other NBA Players Who Have a Lot to Prove Next Season
Ben Simmons' teammates and head coach are also at fault?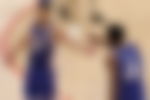 Matt Barnes couldn't agree more but he also had much to add to this. Talking about what Doc Rivers said about Simmons and everything that happened with Joel Embiid, that's what made everything even uglier, as per Barnes.
Barnes knew that as soon as all this happened, there was no way Ben was going to go back and play for them. "You can say all the other sh** about him. But when your other star and your head coach have questioned you and questioned your abilities, That's when I knew sh** was going to happen."
Both of them agree that the bridge has been burned and there is no fixing this. However, Arenas predicted that it's possible Simmons will land up in a bigger market with superstars around him because only a big franchise will be able to make a deal good enough. So, it won't be a surprise if that happens.
ADVERTISEMENT
Article continues below this ad
What do you think will happen with Simmons? Will he be forced to get back to play with Philly? Or will there be another twist in this story?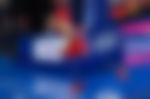 Watch This Story
ADVERTISEMENT
Article continues below this ad