'Shoot the Ball': Channing Frye Reveals How LeBron James Would Encourage His Teammates on the Court
Published 07/03/2021, 2:10 AM EDT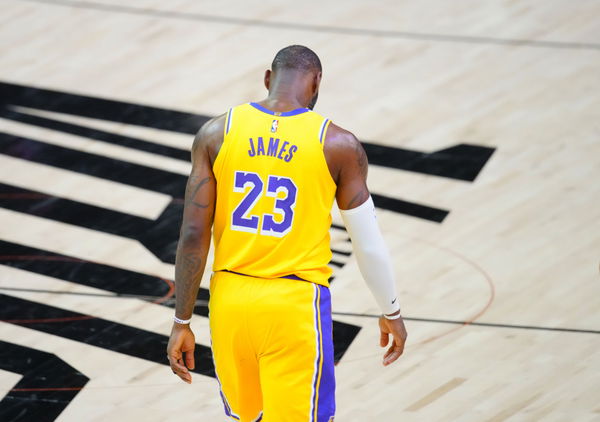 ---
---
LeBron James is one of the most complete basketball players ever, having the ability to score, pass, rebound and defend. LeBron is more focused on spreading the floor, rather than have the ball with himself and score.
ADVERTISEMENT
Article continues below this ad
In addition, LeBron James is known to make his teammates better because of his ability to read the game. James doesn't try to take the last shot to win but would rather make the right play to take his team over the line.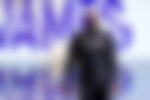 'The King' prefers to use his teammates over doing it by himself like Michael Jordan would do. Ex-teammate Channing Frye spoke about LeBron James as a teammate, and how he would react to fellow teammates' mistakes on the court.
ADVERTISEMENT
Article continues below this ad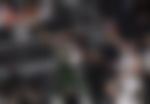 Channing Frye on LeBron James as a teammate
Channing Frye went on the Dan Patrick Show where he was asked LeBron James behaviour towards his teammates.  Frye commented saying:
"LeBron got looks, Bron got looks."
When asked what made LeBron James give someone the look, Frye said:
"Lack of confidence. So, like if he pass you the ball and you don't shoot it because you missed two, he'll look at you like you crazy. And, then he goes, you don't think I know what I am doing? Shoot the ball and I'd be like damn, you are LeBron so I should probably shoot it next time. And, it's all encouraging, its all good, he is one of the best teammates I've had."
Most teammates constantly praise LeBron James as a teammate because he knows how to use everyone to their best. He understands the game like no one else and can see things before they happen. It is no surprise that Frye calls LeBron as one of his best teammates.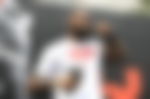 Channing Frye's NBA career with LeBron James and beyond
Frye and LeBron James played together for 3 seasons with the Cleveland Cavaliers. While 'The King' still continues to play, Channing retired in 2019 after playing 13 years in the league.
Frye won the famous 2016 NBA finals alongside LeBron James, which would be his only NBA title.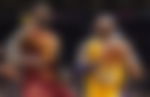 Channing came in the league drafted 8th overall by the New York Knicks. He has been a role player throughout his career, getting minutes of the bench. Frye was a good shooter, shooting almost 39% from deep on 3 attempts per game. His career high of 33 points came against the Timberwolves in 2011.
ADVERTISEMENT
Article continues below this ad
His career saw a lot of injuries which may have limited his potential. He was an exceptional shooter for a center and was also invited to the All-star three point contest in 2010.
Moreover, this was the first time since 1997 that a center was invited to the contest.
WATCH THIS STORY– The Uncanny Resemblance Between Michael Jordan and Kawhi Leonard's Plays
ADVERTISEMENT
Article continues below this ad