Should Dallas Mavericks Make A Splash By Trading Away Inconsistent Kristaps Porzingis?
Published 03/11/2021, 2:30 PM EST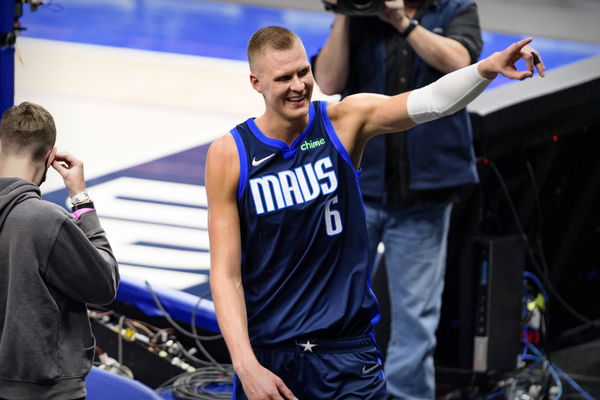 ---
---
The Dallas Mavericks have overcome a tough start to the season to rejoin the middle of the Western Conference Playoff race. Currently, it looks like the Mavs may hover within the 6-10 spot for the remainder of the season. That guarantees a play-in game for them. That is worrying for Dallas, who must have expected to be one step closer to a title this season.
ADVERTISEMENT
Article continues below this ad
The young core grew with Luka Doncic emerging as a genuine MVP-level player. However, the inconsistent play of Kristaps Porzingis is slowing the team down. KP has been suffering from knee injuries ever since his time in New York. He missed crucial games in the 2020 Playoffs and had a slow start to the season. Dallas is reportedly looking to trade him away.
ADVERTISEMENT
Article continues below this ad
Porzingis has the potential to be the perfect modern NBA-center with his shot-blocking and shooting ability. However, he has been a liability on defense and inconsistent offensively. Are the Mavericks doing the right thing by looking into KP's value and what should they get for him, if they do trade him?
Dallas Mavericks: Is a trade the answer?
ADVERTISEMENT
Article continues below this ad
Mark Cuban had once said that he won't make the mistake of splitting Luka and KP up like he did Dirk Nowitzki and Steve Nash. However, with Porzingis rarely looking healthy enough to play, this may be a necessity. Doncic is on a small-contract right now, and will be on one for two more seasons.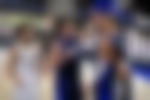 In that time, Dallas needs to prepare a title team so that Luka can re-sign. If Porzingis is to go, Dallas needs to get either a defensive-minded guard/forward around him, or an elite center. Luka can play perfectly off a center, which is why his connection with Porzingis has been so good.
ADVERTISEMENT
Article continues below this ad
However, it is hard to discern which teams are in this market. Along with that, is there anyone Dallas can get that is valuable enough? It is unlikely that Dallas moves KP to get a gaggle of picks. In our estimation, Porzingis should stick it out in Dallas and see if he can develop and find a rhythm in his game. A trade would be premature, and KP is still a beast whenever he does show up.