Should Golden State Warriors Be Worried About James Wiseman's Long-term Prospects Following New Injury Woes?
Published 09/20/2021, 11:30 PM EDT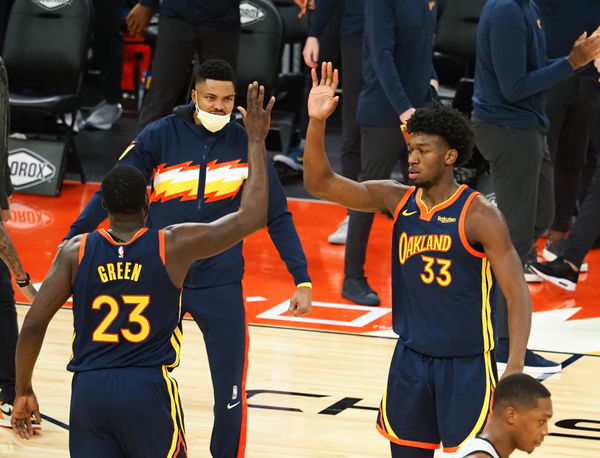 ---
---
With the NBA season as close as ever, teams are starting off with their training camps. This is a time at which teams also see how their players gel together. Hence, it is an important process. However, there is some bad news in the Golden State Warriors camp.
ADVERTISEMENT
Article continues below this ad
Center James Wiseman is entering his second season in the NBA. The former number 2 overall pick made a good name for himself in the time he participated. Unfortunately, injuries cut short his rookie season. He underwent surgery for his torn meniscal in April and is estimated to return around October.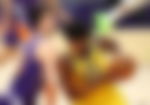 While there is a good chance he will be a part of next season, training camp is a whole different story.
ADVERTISEMENT
Article continues below this ad
James Wiseman misses training camp yet again
Wiseman has been a promising talent for the Warriors. However, his luck and injuries have not favored him. With the training camp set to begin soon, he expected to take part. But, recovery is far from it.
Recent reports show that Wiseman cannot participate in any jumping activity until October 15. This marks the second season that Wiseman will miss a full training camp since coming in. Because of this, his transition has been a tough one as well.
While he has shown his talent, he hasn't been able to adjust to the NBA game. The Warriors big man couldn't take part in a full training camp in his rookie year after testing positive for COVID. Now, he can't take part because he is yet to recover from his injury.
Wiseman's luck did more damage, as he couldn't play summer league either. Last season, the NBA Summer League didn't take place due to health and safety. What does Wiseman missing a part of training camp mean for the Bay?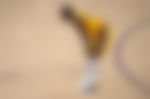 Where does this leave the Golden State Warriors?
ADVERTISEMENT
Article continues below this ad
Ahead of training camp, the Warriors may look to add a big man into their roster. While there is no doubt that Wisemen will be starting, they lack a big man, even for training camp.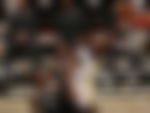 Watch This Story
The only big that they have right now is Kevon Looney. Apart from him, the Warriors are entering training camp without an actual big. With Wiseman's transition being difficult in the first place, this adds insult to injury.
ADVERTISEMENT
Article continues below this ad
It won't be easy for Golden State Warriors to live with this loss. But their main focus will be on Wiseman's full recovery so he can gear up for the season effectively. Hence, while there may be bad news, the Warriors should focus on the positive side and hope Wiseman can be at full health when the season starts.
WATCH THIS STORY: Michael Jordan, LeBron James & Other NBA Players Who Have Been Relentlessly Trolled Through Memes