"Should Have Listened To His Dad": NBA Twitter Gets Brutal With 22 Year Old Son Of Shaquille O'Neal As Lakers Legend's Advice Seems To Make Sense Now
Published 06/24/2022, 2:32 AM EDT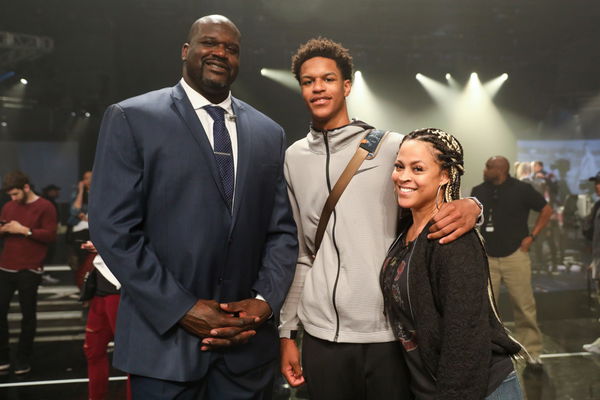 It seems Shaquille O'Neal was right. His son Shareef has not been selected by the Los Angeles Lakers. This happened, despite the fact that he worked out with the team. Was he is expected to get drafted by any team? As per reports, no. It could potentially have been marketed into a great story for the Lakers, but ultimately, they thought otherwise and decided to go safe for their 35th draft pick.
OFFICIAL: The Lakers have acquired the 35th overall pick in the 2022 NBA Draft from the Orlando Magic in exchange for a future second round pick and cash considerations.

— Los Angeles Lakers (@Lakers) June 23, 2022
ADVERTISEMENT
Article continues below this ad
They drafted Max Christie from Michigan State University. He is a shooting guard from Michigan State and can seemingly score from anywhere on the floor. Christie has the makings of a pro-level jump shot. According to those who have seen him, he is still raw but has the potential to be a good player.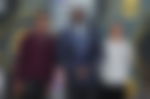 Shareef O'Neal's misfortune has turned out to be gold for NBA Twitter "trolls". Being Shaq's son is not easy, especially if you are in basketball. Fans on NBA Twitter are now posting memes about this decision of his. These are some of the snippets:
Y'all think Shareef O'Neal getting drafted?

— Optimistic Stank (@HisStankness) June 24, 2022
Shareef O'Neal is not gonna be an NBA player. Too many health issues

— staz (@Distasioo) June 24, 2022
Shareef O'neal should have listened to his dad. Now, he is nowhere to be found in the draft.

— Sandwo Dub (@Sandwo22) June 24, 2022
Shareef O'Neal isn't even NBA material. Bro wtf were you thinking? Now you're just a college drop out.

— Hottiesauce (@Hottiesauce1) June 24, 2022
Shaquille O'Neal was right about Shareef
Potential NBA draft pick Shareef O'Neal may desire to follow in the footsteps of his well-known father, but it is not reason enough for his father to endorse him. Shareef O'Neal has mentioned that there have been numerous tensions over this initiative. Both have reportedly not seen eye to eye on this, according to him.
ADVERTISEMENT
Article continues below this ad
Shareef O'Neal has maintained that his father would have preferred if he continue playing for Louisiana State University. "…I wanted to better myself through this,"  said Shareef, "He knows I'm working out with teams. But I'm not going to lie, we ain't talked about this…" Shaq too has confirmed this conversation in his podcast.
Shaquille O'Neal was definitely on to something. Shareef has been in 37 games over three seasons at UCLA and LSU. He averaged 2.6 points per game. He was playing for UCLA when he needed heart surgery. It affected his game greatly and led to none of the teams he worked out with selecting him in the draft.
ADVERTISEMENT
Article continues below this ad
Watch this Story: How Old was LeBron James In His First NBA Finals?
Shareef will now hope that his G League career becomes solid enough for any NBA team to call him. Otherwise, it could be lights out for O'Neal, in terms of his future NBA career.