Should Milwaukee Bucks' Giannis Antetokounmpo Have Played in NBA Finals Game 1 vs Phoenix Suns?
Published 07/07/2021, 2:57 AM EDT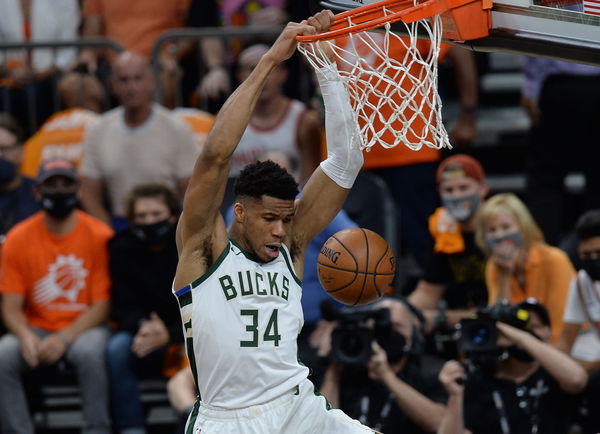 ---
---
The Phoenix Suns took control and went 1-0 up in the series against Milwaukee. Phoenix won the game 118-105, with none other than Chris Paul being the star once again. Chris Paul ended up with 32 points while shooting 63% from the field. However, a surprise in the game was Bucks' Giannis Antetokounmpo starting.
ADVERTISEMENT
Article continues below this ad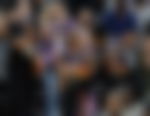 Giannis suffered a hyper-extended left knee in Game 4 of the Hawks series. He didn't play the remaining two games and was not expected to play the first few games of the NBA finals. However, Giannis took to the floor but couldn't impact the game like expected.
ADVERTISEMENT
Article continues below this ad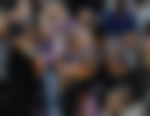 Was Giannis Antetokounmpo playing a good decision?
Giannis couldn't dominate the game like he normally does. He accumulated 20 points and 17 rebounds to his name. Although this seems like a good performance, by Giannis' standards this is not his best effort.
It was visible that Giannis Antetokounmpo was struggling to drive. He seemed to be good in the first half, but his injury seemed to catch up on him. After an impressive first quarter scoring 8 points, Giannis went cold. He could only score 2 points in the 2nd quarter of the game. In addition, he added just 10 points in the second half.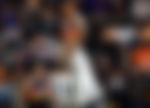 Keep in mind that Giannis Antetokounmpo averaged 33 and 47 points against Phoenix in the 2 regular season games they played. Even in the playoffs, the 'Greek Freak' is averaging almost 28 points per game. Giannis did not seem ready to play a full basketball game from his performance in Game 1.
With game 2 just two days away, Giannis Antetokounmpo will have to be fully fit if Bucks are to have a chance to even up the series.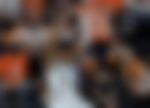 Can Milwaukee level the series?
Milwaukee did not play their best basketball in game 1 of the finals. In addition, they were terrible from the free throw line, making just 56% of the 16 free throws they were awarded.
The best performer for the Bucks was Khris Middleton as he scored 29 points to go with 7 rebounds. Jrue Holiday had a poor showing as he only scored 10 points shooting a poor 28% from the field.
On the other hand, Phoenix came prepared regardless of Giannis playing or not. Chris Paul went off as he scored 16 of his 32 points in the 3rd quarter alone. Devin Booker and DeAndre Ayton had impressive performances as they scored 27 and 22 points, respectively. Phoenix went to the line 26 times and made 25 of their free throws.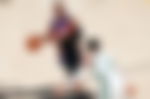 Milwaukee need to change their defensive strategies if they want to stop CP3. Moreover, Milwaukee need a fully healthy Giannis Antetokounmpo who can be dominant the entire game because he is their main offensive threat. Jrue Holiday need to be aggressive in the post and try to score on the interior. Milwaukee will come in with all the determination to level the series, but they have to figure a way to kill Phoenix's offence.
ADVERTISEMENT
Article continues below this ad
Do you think Giannis Antetokounmpo should have played game 1? Do you think Milwaukee can level the series?
WATCH THIS STORY- The weirdest things Michael Jordan, Carmelo Anthony, other NBA players have bought
ADVERTISEMENT
Article continues below this ad