'Should Never Compared': Phoenix Suns' Devin Booker Talks About His Comparisons with Kobe Bryant
Published 07/20/2021, 2:40 AM EDT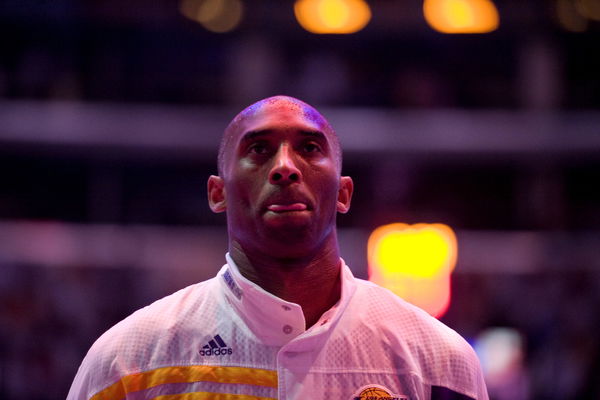 ---
---
Kobe Bryant was one of the greatest players to ever grace the hardcourt. After his time playing in the NBA, he took part in coaching. He coached his daughter, Gianna Bryant's team. In addition, he also became a mentor to many other young players in the NBA.
ADVERTISEMENT
Article continues below this ad
Players like Jayson Tatum, Devin Booker, and Kyrie Irving are some of his students. However, the closest comparison to Kobe Bryant from his students was Devin Booker, or at least that's what other NBA players think. Now, Booker is trying to help the Suns erase a 3-2 deficit in the NBA finals against the Milwaukee Bucks.
Prior to Game 6, Book was asked about his comparisons to 'The Mamba' and he shared his views on it.
ADVERTISEMENT
Article continues below this ad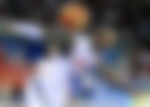 Book says he has not thought about the Kobe Bryant comparisons
When Richard Jefferson asked Booker how he feels about the comparisons with Kobe Bryant, Book said he hasn't given it a thought. He says that he tries to take pieces from Kobe's mentality and takes what Kobe Bryant left to him as a mentor.
Booker said, "I haven't really thought about it much. I know it's something that everybody has going on right now. You know I didn't make that comparison myself. I just leave it at what he has done for me as a mentor and the advice that he has left me with. I try to take bits and pieces of his mentality and his approach. But you know I should never be compared to Kobe Bryant."
Booker does have the same approach as Kobe Bryant towards the game of basketball. He dedicates himself day in and day out and will do anything to win, and his fadeaway is very reminiscent of Kobe's.
They can even be compared with numbers. Both were selected 13th overall in the draft. Booker is the only player since Kobe Bryant to score 70 points in a game. In addition, Booker surpassed Kobe Bryant as the youngest guard to reach 7000 career points in the NBA.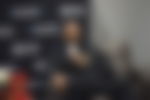 However, Kobe Bryant left a huge legacy behind. While Booker is still an upcoming star in the league, his respect for his mentor is evident. Book has a lot of work to do for justifying the comparisons with Kobe Bryant. But with the way he plays the game, it sure is possible.
Can Devin Booker lead the Phoenix Suns to a championship?
Booker has been playing his heart out for the Suns. But he hasn't got the help in the last 2 games. Even though Devin has scored 40 points in back-to-back finals games, he ended up losing.
ADVERTISEMENT
Article continues below this ad
Moreover, even defensively he has made valuable contributions guarding Khris Middleton and Jrue Holiday. Chris Paul, could not deliver in recent games and that has hurt Phoenix, but Booker is putting his best foot forward to win.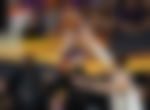 Now it is a 'do or die' Game 6 for Phoenix. Devin Booker will hope he can replicate his performances as he is averaging 30 points, 3.8 assists, and 3.6 rebounds. He needs Chris Paul to step up as Phoenix tries to keep their championship hopes alive. Do you think Phoenix can force a Game 7? Let us know in the comments below.
ADVERTISEMENT
Article continues below this ad
WATCH THIS STORY-  Kevin Durant vs Kobe Bryant first playoff battle