'Should Not Be Out of Shape': Former NBA Champion Schools LeBron James for Ruining Lakers' Regular Season
Published 06/06/2021, 9:41 PM EDT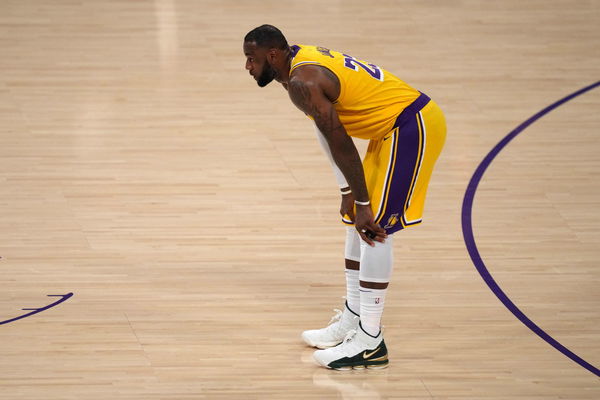 ---
---
LeBron James lost a platinum-plated chance to extend his legacy when the Lakers lost the 2021 playoffs in Round 1. Believe it or not, this series became a blemish in his otherwise spotless postseason career. King James went 14-1, and it felt more like WWE's The Undertaker going 21-1 after his first WrestleMania loss in 2010.
ADVERTISEMENT
Article continues below this ad
Although the 36-YO fought till the end, it was not the Lakers' season to win. It pitted them against a 51-win team that held the achievement of being one of the fittest squads this year. Kevin Garnett, a former rival of King James, noted all of that and recently gave his assessment on Bron.
Kevin Garnett tore a strip off LeBron James
ADVERTISEMENT
Article continues below this ad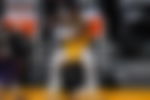 Prior to this season, the Akron Hammer had enjoyed a career where injuries never bothered him. Even in 2018-19, when he was struggling with a groin injury similar to Anthony Davis', Bron was able to play 55 games.
But in this season, he missed 27 games in total because of his ankle sprain and that cost the Lakers heavily. If not for that injury, they could've been a top-four team and would have had an easier way ahead.
The 2008 champion Kevin Garnett was critical of Bron when he expressed in an interview, "LeBron came to LA to not just leave out the league on a great note with a great establishment like the Lakers. But he wanted to play with a younger version of someone that he can actually, like similar to what DWade did to him in Miami. He came to AD in LA to continue the championship legacy, to continue the spirit. And right now he's not doing that, he has to go to another level with his body, and his training whatever he's been doing in the last 10 years is not working. He should not be out of shape during the regular season. I don't understand that one."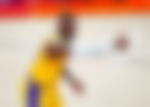 The L-Train missed a chance to surpass Michael Jordan as the GOAT
Now, in hindsight, one can think of many things that led to the disappointing result that the Lakers produced.
They did not have an outstanding off-season when compared to what the Nets or even the Clippers with Rajon Rondo did. They couldn't create the same fear from last year in their opponents' minds.
ADVERTISEMENT
Article continues below this ad
And the worst, they failed to stay healthy as a unit.
However, in all the adversity, LeBron James arguably had a chance to beat Michael Jordan's legacy as the GOAT. After winning the play-in tournament, had Bron's #7 seed team beaten a #2 seed to later lift the title, defeating the Nets (most probable finalist), it'd have been colossal.
But unfortunately, the onset of injuries continued, and unlike Chris Paul, the Lakers could not deal with theirs.
ADVERTISEMENT
Article continues below this ad
Now, moving ahead, Bron will still have a chance to write a comeback story if they can win the championship next year. Do you see that happening? Help us know in the comments.
Watch This Story – List of People Whom LeBron James Disrespected