Should the Brooklyn Nets Trade for James Harden Amid Kyrie Irving Uncertainty?
Published 01/13/2021, 1:00 AM EST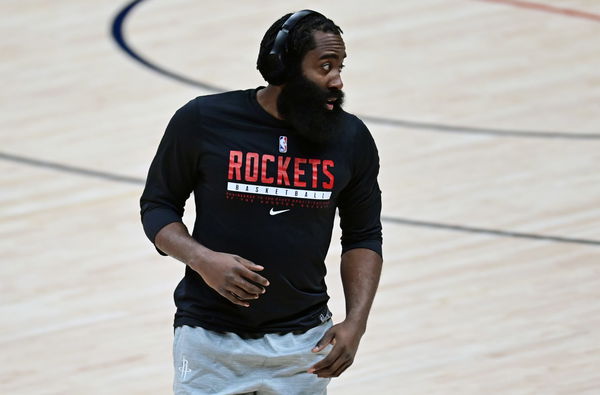 ---
---
James Harden has stolen all the headlines for the night. After walking out of a press conference where he said his team was 'not good enough', the trade mill for Harden has started churning again. While the news has Harden as the center of attention right now, leading into tonight's games, Kyrie Irving was the one everyone was talking about.
ADVERTISEMENT
Article continues below this ad
Irving hasn't shown up for work with the Brooklyn Nets for almost a week now and was seen celebrating his sister's 30th birthday while wearing no mask. This has prompted the NBA to launch an investigation, which means Kyrie may start missing games due to a suspension now. The Brooklyn Nets are said to have finally reached their boiling point with Kyrie.
The Nets have a losing record and Kyrie Irving is out dancing in the club, set to be sit out for a 4th straight game tonight.

The team's patience with the star point guard is growing thin and they have made that clear with him.https://t.co/vjdHj9Hhdt

— Anthony Puccio (@APOOCH) January 12, 2021
ADVERTISEMENT
Article continues below this ad
With Harden wanting out of Houston and Kyrie falling into his old habits of creating a negative locker room, should Brooklyn look to swing a trade for James?
James Harden to Brooklyn: Does Kyrie have to be included?
While the best scenario for Brooklyn would be to keep Kyrie, the Rockets may not be interested in negotiating like that. Brooklyn is still one of the better teams in the league that still have trade assets in picks and young players, so they could maneuver around giving up Kyrie. Also, the Rockets wouldn't want to have an unhappy Kyrie on their team.
ADVERTISEMENT
Article continues below this ad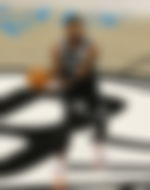 However, are the other assets good enough? The Rockets could genuinely have a strong team with Caris LeVert, Jarrett Allen, and Joe Harris joining their team. If Brooklyn can't give up Kyrie, it will take a package like this to force their hand, plus a lot of picks, considering all the ones Houston have lost over the years.
With Kyrie's moods being disruptive, Harden would be the best option to shoulder the load. Kevin Durant is still easing into action after his Achilles' injury. While he has looked good, the Nets' record isn't looking good. Irving not being on the floor is one of the reasons for that.
ADVERTISEMENT
Article continues below this ad
Maybe adding a former MVP like James Harden is the thing the Nets need to win. Despite all the Kyrie-dysfunction, talent trumps everything. A team with James Harden, Kyrie Irving, and Kevin Durant sounds like something out of an NBA 2K game. They may just be unstoppable.