Should the New York Knicks Make Chris Paul Their #1 Target in the 2021 NBA Free Agency?
Published 07/03/2021, 4:30 PM EDT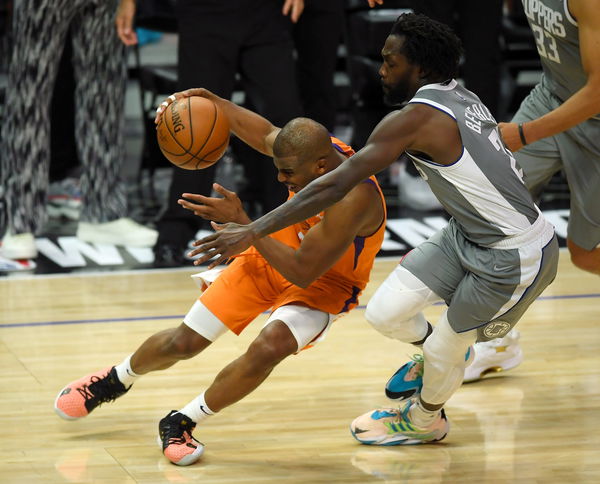 ---
---
The Phoenix Suns shocked the world as they reached their first NBA finals since 1993. They beat the Los Angeles Clippers in 6 games to clinch their ticket to the finals. Game 6 saw guard Chris Paul absolutely dominate in the second half of the contest. The group assembled at Phoenix has great chemistry, which has indeed delivered the results.
ADVERTISEMENT
Article continues below this ad
Chris Paul scored 41 points Game 6 with 8 assists. Moreover, he did not have a single turnover in the entire game. CP3 looked unstoppable on the day as Phoenix cruised to a 130-103 win over the Clippers. Devin Booker and DeAndre Ayton played their parts as they both combined for 38 points and 24 rebounds.
Chris Paul joined Phoenix last season and completely transformed them. Phoenix were going through a 10 year playoff drought before CP3 arrived. Moreover, Paul has now taken them one step closer to winning a title. His impact has been huge for the Suns. He had a similar impact in Oklahoma working with a young group there as well. However, this could be CP3's last season in Phoenix in Phoenix if he choses to use his $44.2 million player option.
ADVERTISEMENT
Article continues below this ad
If Chris Paul does decide to leave, where will he go next?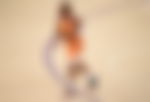 Chris Paul to the New York Knicks?
The Knicks have tried to land Chris Paul since last summer. The 36-year-old may be the Knicks offseason target. The Knicks were not up to mark in their series against Atlanta as they looked to be all over the place. Knicks lack a player who can lead from the front, as All star Julius Randle disappointed them. They don't have a player who can spread the floor hence, Paul could be their target in the off season.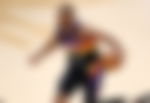 However, could Chris Paul with the Knicks work? The answer would be yes. CP3 is one of the best leaders in current NBA. Notably, his run with Phoenix and Oklahoma prove he can transform a team. With the Knicks having a successful season in a long time, they would be eager to add firepower as they possess the cap space. Knicks can add multiple free agents to their roster.
Seeing Knicks' last season success, with Julius Randle emerging as an All- star averaging 24 points and 10 rebounds. Knicks have a great young roster, and combined with CP3's leadership they could go far. If Paul decides to leave, and the Knicks land him, it will be interesting to see how players like Julius Randle and RJ Barrett work with CP3.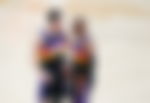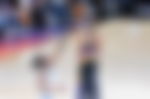 Will CP3 leave Phoenix?
CP3 reached his first ever NBA finals with the Phoenix Suns this year. He has connected well with this group and taken on the role of leadership. Chris shares a special bond with the youngsters on this team. Notably, DeAndre Ayton said that Chris Paul was the best thing that has happened to his career.
ADVERTISEMENT
Article continues below this ad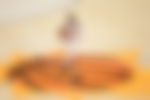 Paul taught this team how to compete, as they ended as #2 seed in the West. They have been brilliant in these playoffs, with and without Chris. It seems like joining Phoenix was also the best thing that happened to Paul's career as he had a very candid post game speech after winning the West. For this reason, it seems unlikely that Chris Paul will opt for his player option and leave Phoenix. He may reject his player option and sign a longer deal with the Suns.
ADVERTISEMENT
Article continues below this ad
If Chris Paul leaves, would you like to see him with the Knicks?
WATCH THIS STORY-  Brooklyn Nets vs Milwaukee Bucks Game 7 WCSF Highlights