'Shrewd Businessman': Kwame Brown Reveals How Michael Jordan Drafting Him in 2001 Went Wrong
Published 05/18/2021, 5:30 AM EDT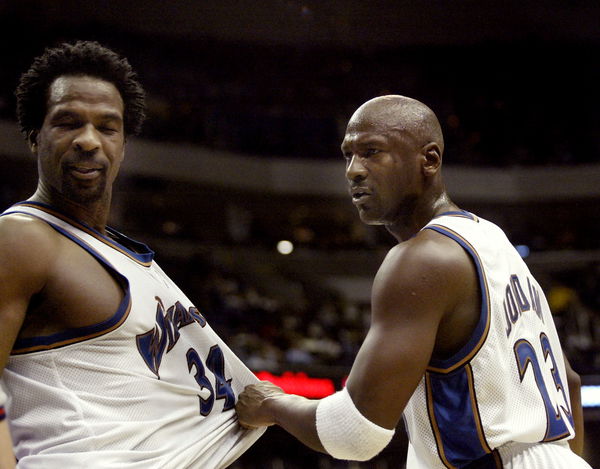 ---
---
Michael Jordan is the owner of the best resume that an NBA player or an athlete-turned-businessman can have. A six-time champion, a proud executive of a budding franchise, a successful investor, and the owner of the world's best sneaker brand, MJ has it all covered.
ADVERTISEMENT
Article continues below this ad
But in 2001, Air Jordan's legacy took a major hit when he was serving as the President of Basketball Operations for the Washington Wizards. He was at the focal point of the decision to draft Kwame Brown, which proved to be a disaster for the team. But how did a visionary and skilled leader fail at his assessment?
Kwame Brown opened up on his draft selection by Michael Jordan
ADVERTISEMENT
Article continues below this ad
In a recent interview, the retired NBA player, Kwame Brown himself cleared the air around his faulty selection (over Pau Gasol). The former center-forward for the Wizards detailed, "They never drafted Kwame Brown with the intentions of being #1 draft pick. I was supposed to be traded. MJ was a 39-YO man. That's why I'm not bashing him but MJ is from an era where young guys did not play. John Salley just said this… the era that they're from is when young guys had to prove their right to play… I was drafted to be traded for Elton Brand to come to the Wizards so MJ could get into the playoffs and compete for the championship." 
Elton Brand, as Kwame mentioned, had joined the league in 1999 and played two extremely successful seasons with the Bulls. A member of the 1999-00 All-Rookie team, Elton was a 20-point double-double guy with an unmatched defensive ability, and MJ wanted to have him. 
Kwame, referring to himself as a product, further questioned, "MJ's a very shrewd businessman. What company ever bought a product that they had turned to, look at, examined, they check your mind, they check your heart, blood, they check your family, they know everything about you. What company that know everything about you, then turned and bashed the product that they put out? That's because MJ did not get what he want."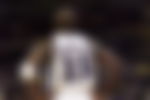 Read also – Former NBA Champion Explains Difference Between Wizards' Michael Jordan and Lakers' LeBron James
MJ's relations with the Wizards owner led to all the chaos
Back then, Abe Pollin, a veteran businessman, owned the Washington Wizards, among many other sports teams. He was the man who did not support Michael Jordan's intentions to trade their #1 draft pick for Elton. 
Kwame, who never averaged in double-figures until his third season, agreed that if not for Abe Pollin, they'd have traded him. The 39-YO revealed, "Abe Pollin did not allow me to get traded because they made so many trades. And this part is allegedly, but allegedly there was an argument between MJ and Abe Pollin that he wanted to trade me for Elton Brand. Elton Brand was killing at this point… makes business sense… I never took it personal."
ADVERTISEMENT
Article continues below this ad
Abe's poor relationship dynamics with MJ were further confirmed when MJ retired after spending two years playing alongside Kwame Brown. Reportedly, Jordan wanted to continue with the Wizards' front office but Abe Pollin did not allow that. 
What if that trade had happened? Maybe the Wizards would've reached the playoffs in both the seasons and MJ might've enjoyed the farewell he deserved.
ADVERTISEMENT
Article continues below this ad
Also recommended – Comedian Has a Hilarious Take on Michael Jordan's Washington Wizards NBA Stint