Isiah Thomas Explains How Milwaukee Bucks Could Have Avoided Losing NBA Finals Game 2 vs Phoenix Suns
Published 07/09/2021, 6:30 AM EDT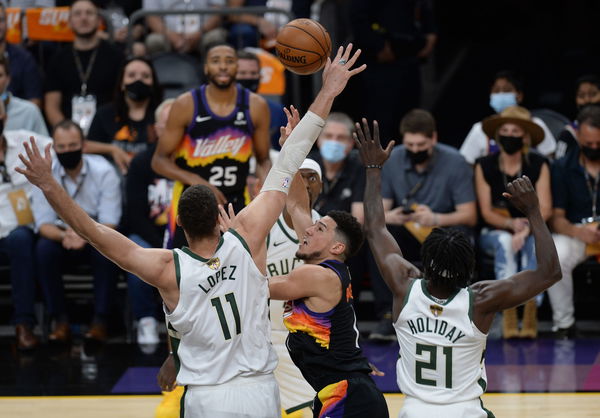 ---
---
The Phoenix Suns were once again, too hot to handle for the Milwaukee Bucks. It's a pattern that is becoming evident in which the Suns come up so big in the second half, that the Bucks are left far behind. And Giannis Antetokounmpo was not the problem today, in fact, his historic performance should have led them to a win. So, what went wrong? Looks like Isiah Thomas knows where the Bucks messed up.
ADVERTISEMENT
Article continues below this ad
Why the Phoenix Suns walked away with a win
ADVERTISEMENT
Article continues below this ad
Given, the Bucks were not the worst tonight. They had a lead in the first quarter, which had Milwaukee fans energized. But once the Suns took the lead, the Bucks could not recover from it.
Giannis made constant attempts to cut it down but it only made the Suns more motivated to do better, especially Devin Booker and Chris Paul who already convinced everyone in the fourth quarter that they would take home the win. However, is there anything the Milwaukee Bucks could have done to prevent this?
Isiah Thomas seems to think so. He said, "Milwaukee did go to their bread and butter. You know, Lopez is a great post-up center, an All-star post-up center. For the whole night, he is playing against smaller players. And when you need easy baskets, you got to go to those matchups. One, they help you score but two, they get the opposing team in foul trouble."
Thomas also explained that they could have also had Jrue Holiday do this job. "I think Milwaukee missed a great opportunity to win the game tonight by underutilizing those two players."
WATCH THIS STORY: All The Unexpected Things Brooklyn Nets' Kyrie Irving Can't Live Without
Can the Milwaukee Bucks make their comeback?
To be able to make a comeback after the opposing team takes a 3-0 lead rarely happens. And if the Phoenix Suns win Game 3, consider the Bucks out of the race for the NBA Finals, unless a miracle takes place.
ADVERTISEMENT
Article continues below this ad
The Bucks can go two ways. Either they make Giannis Antetokounmpo play all of 48 minutes, which is risky business. They can't afford to cause any long-term injury to his knee as he is still recovering. Or Giannis continues to do his part by getting breaks and the supporting cast gives him surety that he can rely on them. Because that's all the Bucks need to get a better shot at staying alive in the series.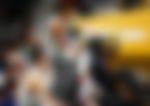 Both the Bucks and Suns are standing at a crucial stage for their franchise. The Bucks might be letting their first title since 1971 slip away, while the Suns are working towards grabbing the first championship their franchise has seen. Which one of them will leave with their dreams crushed? And which of them will leave with everything they could ever want? Stay tuned for Game 3 to find out.
ADVERTISEMENT
Article continues below this ad