'Similar to Kobe': Former Mavericks Teammate JJ Barea Gives a Glimpse of Mamba Mentality Inside Dirk Nowitzki
Published 01/01/2021, 7:00 AM EST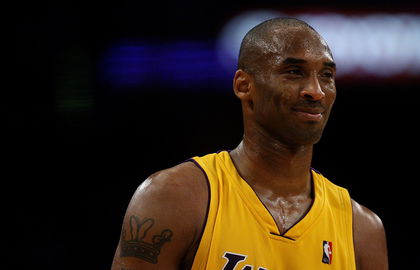 ---
---
When you think of legendary NBA players who spent their entire careers with a single franchise in this century, Kobe Bryant and Dirk Nowitzki arethe names, other than Tim Duncan, who come to mind. Thus, it is no surprise that the two acknowledged each other's greatness.
ADVERTISEMENT
Article continues below this ad
JJ Barea, who last played for the Dallas Mavericks, was making an appearance on JJ Reddick's Podcast. The Puerto Rican was teammates with Dirk during their title-winning run in 2011.
He revealed the extreme lengths that the German went to ensure his longevity in the sport, "I used to watch Dirk. I was like, 'If I do 25% of what he does, I am good.'"
ADVERTISEMENT
Article continues below this ad
Further, he drew parallels to his work ethic to that of LA Lakers legend Kobe Bryant, who was notorious for being a hard-worker who pushed boundaries to maintain his edge. According to Barea, they tried to emulate each other –
"It was similar to Kobe. Him and Kobe used to talk a lot. They were fans of each other. They talked about workouts, they did, and that. So yeah, I heard a bunch of stories about Kobe being like Dirk and Dirk being like Kobe."
Dirk was maniacal about his preparation like Kobe Bryant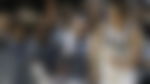 While Kobe played for a single franchise for 20 years, Dirk trumped him by donning the Mavs jersey for 21 years. This required a dedication to diet and a strict workout regime. But sometimes, his teammates had to hold him back for over-working before a game.
ADVERTISEMENT
Article continues below this ad

So, divulging on his 'crazy' routine, JJ Barea said –
"The craziest preparation ever man, it was insane. We used to have meetings with him the night before games. And be like 'Yo Dirk, you can't go to the gym tonight, you can't go'. He's like 'no, I gotta get my routine'. I am like 'We need you fresh for tomorrow, you can't go tonight'."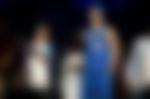 Two astute legends of the game, both of whom overcame eastern powerhouses to win the Championship for their teams. Dirk's one-man uphill mission against the Miami Heat is similar to Kobe's against the Boston Celtics. And their legend shines as bright as a sunny afternoon.
ADVERTISEMENT
Article continues below this ad