'Simply Say Yes or No': Agent Reveals How Michael Jordan Negotiated His Re-Signing With the Bulls
Published 05/01/2021, 12:15 AM EDT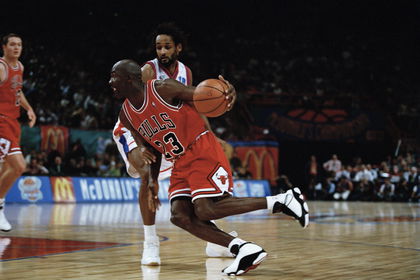 ---
---
Michael Jordan is arguably the most important player in the Chicago Bulls franchise. Ever since he was drafted in 1986, it was clear that Jordan indeed was the main man in the team.
ADVERTISEMENT
Article continues below this ad
While MJ eventually did lead the franchise to six championships, the Bulls had their fair share of struggles before becoming a powerhouse in the NBA. Where other superstars would eventually leave the team, MJ stayed true to his word and stayed with the team for the majority of his career.
Michael Jordan enters 1996 free agency
ADVERTISEMENT
Article continues below this ad
For the first 11 years, Jordan was by far the best player in the league. He was probably the most influential figure in basketball and was pivotal in making the NBA a worldwide phenomenon.
But despite his massive impact on the Bulls and the NBA, Jordan's salary was not as such, with him earning just $3,850,000 for the 1995-96 season. Entering the 1996-97 off season, MJ knew he had to capitalise on his talents and thus entered the free agency. This ensued a two horse races between the Bulls and the Knicks. But unlike other superstars, Jordan didn't clarify how much he wanted. Agent David Falk recently spoke about the same. In an interview with ESPN, Falk revealed why MJ didn't specify what he wanted.
When Michael Jordan signed, they didn't have maximum salaries. His value, easily, could have been $100 million a year. … [Jordan] told me he never wanted me to give Jerry Reinsdorf or the Bulls an indication of what I thought it would take to sign him."
ADVERTISEMENT
Article continues below this ad
He added, "When the Bulls called and they asked what it would take to sign, I explained to Jerry Reinsdorf that Michael wanted the Bulls to make their best offer. And he would just simply say yes or no."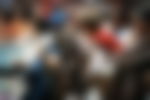 MJ eventually made a fortune, as he eventually was given $33,140,000 for the 1996-97 season. The most astounding part was that this was even bigger than the entire salary cap worth $26.9 million.
ADVERTISEMENT
Article continues below this ad
Given his incredible impact on the game, it's safe to say Jordan was worth every penny. How much do you think MJ would earn in the current NBA?