'Sit Out & Get Paid': 76ers Fans Can't Hide Their Frustration After Latest Update in the Ben Simmons Saga
Published 11/04/2021, 10:08 AM EDT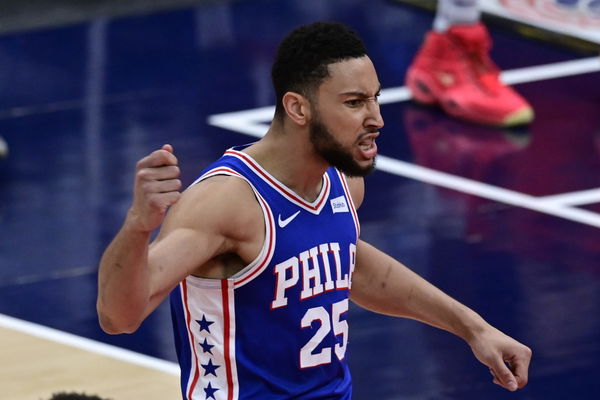 ---
---
Ben Simmons and his saga with the Philadelphia 76ers is a huge talking point in the basketball world. The Sixers star's estranged relationship with the franchise has been the subject of many debates. The 25-year-old requested a trade in June and subsequently missed preseason training camp. Sixers fined Simmons for missing camp and suspended him for his half-hearted training when he eventually turned up.
ADVERTISEMENT
Article continues below this ad
The point guard initially began his public dispute with the Sixers after their Game 7 loss to the Atlanta Hawks. A trade move request by Simmons in the game's aftermath further deteriorated the relationship. Sixers coach Doc Rivers also suspended Simmons from the team for "conduct detrimental to the team". The Sixers reportedly stopped fining Simmons when he revealed to them he had a mental health issue.
76ers president Daryl Morey approached Ben Simmons today about returning to game action, sources tell @ShamsCharania.

Simmons said he is not yet mentally ready to play and is continuing to seek professional help.

There is no timetable on his return. pic.twitter.com/ecGopWeDXI

— The Athletic (@TheAthletic) November 3, 2021
ADVERTISEMENT
Article continues below this ad
The Athletic recently revealed that Daryl Morey, president of the Sixers, had spoken to Simmons about his return. However, Simmons has emphasized his mental health issues as being a barrier to returning to game action. The power forward/point guard is seeking advice from mental health professionals as he continues his absence from the team.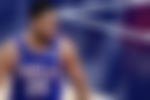 Promising to remain supportive, the Sixers' officials have requested feedback from Simmons regarding his mental health process. However, the Sixers wishing to protect his privacy have declined from asking for specifics about his process. Morey previously warned fans about the saga, saying, "You're going to think I'm kidding, I'm not. This could (go on for) four years".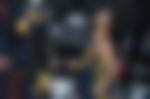 Reaction to the latest development in the Ben Simmons saga
Fans on Twitter couldn't hide their disappointment upon learning about the latest development in this saga.
At this point im willing to accept a bag of balls for Ben Simmons. The rumors of the meeting he had w/ Daryl Morey is telling. I thought after the "kumbaya" meeting w/ his teammates maybe he'd play w/ 76ers. But he's using mental health to sit out & get paid. Nope, boy BYE 🖕🏾

— Liz (@OhReallyEliza) November 4, 2021
Ben Simmons really going to have mental issues if the Sixers keep winning without him since he really thought he was the best player on the team 🤡 #CHIvsPHI

— Chris Graziano (@DjCgeez2189) November 4, 2021
Bro Philly fans really don't mess with Ben Simmons it's crazy

— kush (@kush_2) November 4, 2021
Some fans voiced disappointment with Simmons and labeled his mental health reasons as an excuse. Fans opined that he deserved the criticism for his uninspired performances. They expressed frustration saying that Simmons was deflecting attention away from athletes with genuine mental health issues.
Smart man Ben Simmons. When it all fails say you have Mental health problems. That way you can still get your MONEY! You there and you workout. Rich Paul ruthless. https://t.co/pKc5tt9L1k

— Murci (@MLux24) November 4, 2021
it took us, what, 3-4 months to go from "we support our athletes with mental health issues" (naomi osaka, simone biles) to athletes who are unhappy with their team/situation pulling the "mental health" card as an excuse to not play (Ben Simmons). great. just great.

— Blake Ross (@Bross52) November 4, 2021
Ben Simmons setting back mental health for professional athletes by decades

— Brian Chang 🧢 (@bchang92) November 4, 2021
Hmm, the Sixers are getting frustrated Simmons doesn't want to use their mental health professionals…

Yeah, he definitely shouldn't let his abusers choose his doctors.

— Josh (@jsjjazzfan78) November 4, 2021
Random tweet but it's really shitty that Ben Simmons at the very least is using the mental health issues he might have as a tool to get what he wants, devaluing more legitimate claims from other players and fans. Not saying it isn't real but he's def using it as a means to an end

— ¯\_(ツ)_/¯ (@DilsJones24) November 4, 2021
Have the Sixers had their Mental Health Specialist examine Ben Simmons or they just taking his word?

— CREAM PUFF (@__CREAM_PUFF__) November 4, 2021
ADVERTISEMENT
Article continues below this ad
I've dealt with a lot in my life. My sympathy for Ben is basically zero. You can say the same for the entire city, I hope, which supports lane johnson but finds Simmons to be a joke. If you've dealt with your own mental health issues, Simmons should be an affront to yous. https://t.co/xRjL2cSdkF

— Justin Yost (@TheJustinYost) November 4, 2021
ADVERTISEMENT
Article continues below this ad
The Sixers have not provided a definite timetable to detail out Simmons' return. The Philadelphia-based franchise has started the season recently well with a record of 6-2. In Simmons' absence, Joel Embiid remains the Sixers' talisman despite a few injury concerns. It remains to be seen if the Ben Simmons saga ends with him returning to the team or getting his controversial trade away from the Sixers.
Watch This story: Top trade destinations for Estranged 76ers Star Ben Simmons Featuring Damian Lillards Trail Blazers
Enjoyed reading this article? Download our exclusive app to get 24x7 coverage, latest memes and social media banter. Click here to download.