Six Title Contenders Who Can Swoop in to Trade for Former Clippers Guard Patrick Beverley
Published 08/16/2021, 1:00 AM EDT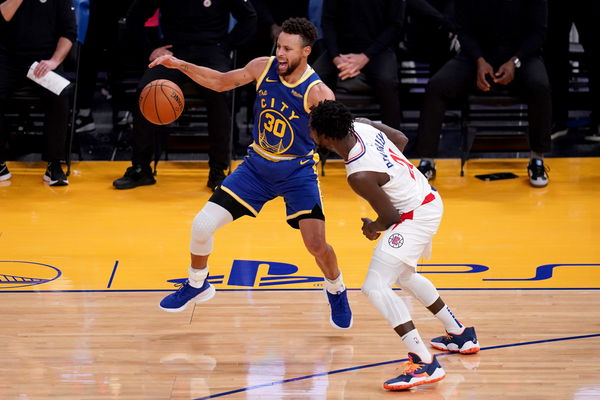 ---
---
The only thing certain in the NBA is uncertainty. Take the recent trade involving Patrick Beverley, for example. No one saw it coming when the Clippers sent out Rajon Rondo, Patrick Beverley, and Daniel Oturu to acquire Eric Bledsoe. This might've left Pat scratching his head, thinking if Eric was worth one such package.
ADVERTISEMENT
Article continues below this ad
However, the Grizzlies are reportedly open to more offers on the table where they can deal these new acquisitions. So if Pat moves out, which new title-contending destination can he march towards?
ADVERTISEMENT
Article continues below this ad
The Clippers former to stay in the WC?
to Utah Jazz
The last year's table-toppers can utilize Pat too. However, shelling out Joe Ingles or Royce O'Neale can be a big ask to make it possible. Letting go of Joe would mean sending out their sharpshooter.
Dallas Mavericks
The Mavs have had a very dry off-season and have not initiated anything major apart from the Luka Doncic max extention. He can help Luka with elite defense and promise more transitions. However, on the low side, the star is poor at playmaking and that's where he'd need to work. Will the Mavs trade him for Dwight Powell? Only time will tell.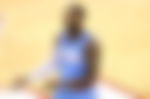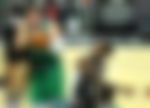 Portland Trail Blazers
A packaged trade for Derick Jones and one other name can help Damian Lillard with some defense option behind him. Moreover, Pat can promise a decent free throw shooting among other areas that can help new coach Chauncey Billups.
Will the Clippers guard see a title win in the EC?
Brooklyn Nets
The Nets are loaded with guards and it is worth questioning if they need the former Clippers star or not. But if Steve Nash's men again rely on load management, they might try Pat in place of their key performers. However, they'd need an exit of DeAndre Jordan to make this trade happen. Certainly, this trade seems a little unlikely as of now.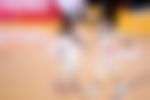 Washington Wizards
ADVERTISEMENT
Article continues below this ad
The wizards are suddenly a very tough roster with a balance like they did not enjoy in the past many seasons. So they might want to go for a Pat trade with the exit of Thomas Bryant. Last year, the 6'10" center was phenomenal, but played just 10 odd games. The recovery from his partially torn ACL has surely left the Wiz dubious about his future with them.
Watch this story – Most Laughable Chokes the NBA Has Ever Seen
Indiana Pacers
ADVERTISEMENT
Article continues below this ad
Last but not least, the Pacers might want to release their shooting guard in Jeremy Lamb to acquire Pat. However, the 6'5″ guard promises great three-point shooting and that's where the Pacers would see a lagging. But with Pat's possible arrival, they can expect a sturdy rotation if need be.
So what's your take, which side suits him the best? Help us know in the comments section below.