Skip Bayless Blasts "Favorite Player" Kevin Durant in Rare Distraction From LeBron James: "You Know You Were Wrong About Russell Westbrook"
Published 01/23/2022, 3:30 PM EST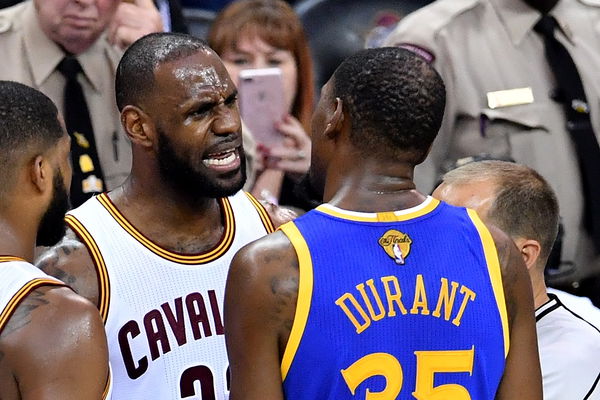 LeBron James is often on the receiving side of judgment, like most other NBA players. This comes from the media and fans with reactions ranging from applause to downright criticism. His role as a talisman at the Los Angeles Lakers has not made him bulletproof to criticism. A famous media critic of LeBron recently diverged from criticizing LeBron as he slammed another NBA star.
ADVERTISEMENT
Article continues below this ad
Infamous media commentator and analyst Skip Bayless criticized Brooklyn Nets star Kevin Durant while straying away from his usual criticism of LeBron. Bayless' video on his Twitter account recalled why his "favorite player" Kevin Durant blasted him to his hometown newspaper. He reminded Durant of how he was incorrect about his analysis of his former teammate, Russell Westbrook.
Bayless said, "No. I know you think you need to say that. But you know, you know you were wrong, Kevin Durant. you know I'm right about this. And I was a little hurt, and a lot offended. But I tried to chalk it up to, 'He's just trying to be a good teammate, sort of protect and defend his little buddy, his little brother who kept taking more and more shots.' "
ADVERTISEMENT
Article continues below this ad
Skip Bayless has often received negative media attention due to his outlandish stories about LeBron. Despite his infamous takes, Bayless has enjoyed a pretty comfortable career in the media world. He currently works on the Skip and Shannon: Undisputed show.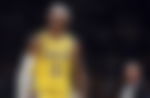 ADVERTISEMENT
Article continues below this ad
Skip Bayless ignores LeBron James' MVP caliber performances
While working on 'First Take' with Stephen A. Smith, Skip Bayless often criticized LeBron James for the most mundane events. These clips of the 'First Take' show often hit viral status on social media sites fielding into Bayless' infamy. His new show, where he stars alongside Shannon Sharpe, debuted on September 6, 2016.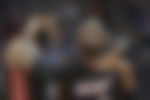 Bayless once joined Smith to claim that LeBron's performances did not merit the 2012 NBA MVP award. LeBron's world-class MVP performances in that 2011-12 season definitely discarded Bayless' baffling rants. LeBron however, had the last laugh as he went home with the NBA MVP award plus the NBA title with Miami Heat.
ADVERTISEMENT
Article continues below this ad
Watch this story: Event Recap: Best Fights From UFC 270: Francis Ngannou vs. Ciryl Gane