Skip Bayless Gives a Hilarious Explaination to Clippers' Embarrassing Loss
Published 12/28/2020, 1:50 PM EST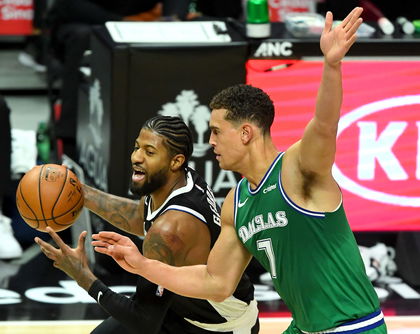 ---
---
The Los Angeles Clippers suffered one of the most embarrassing losses in their franchise history when they were beaten by the Dallas Mavericks 124-73.
ADVERTISEMENT
Article continues below this ad
They were off to a great start as they beat their city rivals, the Lakers, in their season opener. In the second game, they got their revenge against the Denver Nuggets with a comfortable win.
But the Nuggets win came at a huge loss as their superstar Kawhi Leonard suffered a nasty injury and could not play against the Mavericks. Their other star Paul George had shown signs of returning to his best and was expected to take the lead.
ADVERTISEMENT
Article continues below this ad
Given how deep and talented the Clippers are, a loss of this manner was unprecedented. By halftime, the Mavericks had a staggering 50 point lead. The Clippers will now look to make a comeback after such a dismal performance.
NBA Analyst Skip Bayless explains why the Clippers lost
Skip Bayless has been a die-hard Clippers' fans when they brought in Kawhi Leonard and Paul George. Over the years, he has built up a reputation of making the most absurd statements about any team.
The 69-year-old came with a hilarious explanation on why the Clippers might have lost. He said, "My Clippers did what they set out to start this season that is crush the Lakers on opening night and they crushed them so bad that they made LeBron quit 7:51 to go."
He added, "They also dominated Denver like they dominated them in the bubble." He continued, "Even after Kawhi went down mid-fourth quarter, they said we got this and they closed the door with a slam door.
"They had done what they set out to do. And then Ty Lue said, 'look, you have a Christmas Day. I am gonna give you tomorrow off so you can spend Christmas with your family'.
"So Saturday they did Christmas. They didn't practice; they didn't do anything. Obviously Kawhi was out. And Marcus Morris is out with a sore knee. And you can make the case that Marcus Morris is actually their second best player."
This might be one of the most absurd and hilarious sentiments we have heard in a long while.
Should Kawhi & Co. be worried?
The loss against the Mavericks certainly showed the holes in the Clippers' play style. With their floor general in Kawhi injured, the team looked clueless in the offense.
They do have multiple guards in Patrick Beverley, Luke Kennard and Lou Williams, but none of them have shown the elite passing vision required in the offense.
ADVERTISEMENT
Article continues below this ad
They also missed Leonard's defensive output as the Mavs systematically dismantled the Clippers and destroyed their defense. Despite having such a deep roster, Ty Lue could not set up a cohesive defense without 'The Klaw'.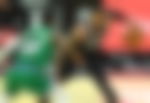 The other major concern will be Paul George. He was expected to lead the side in this match, but he simply couldn't. He was impressive in the first 2 games when Kawhi was on the floor. Without Leonard, George looked clueless and was never the commanding leader he was expected to be.
ADVERTISEMENT
Article continues below this ad
It is too early in the season. The Clippers are a great team in the Western Conference but need to work on their problem areas. This game might just be a much needed lesson the team required to assess themselves.