Skip Bayless Places Major Expectation on Steph Curry Following 2021 NBA All-Star Weekend
Published 03/09/2021, 8:00 AM EST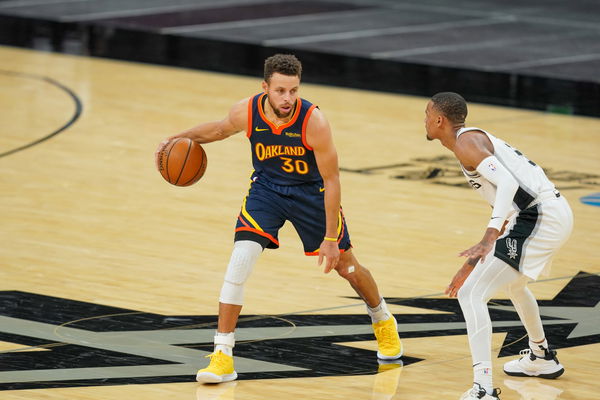 ---
---
The NBA is once again back to its busy regular-season schedule. Everyone was skeptical about the 2021 All-Star weekend, but fans thoroughly enjoyed it after Steph Curry and Damian Lillard showcased their distance shooting skills to the world. 
ADVERTISEMENT
Article continues below this ad
Curry and Lillard were just phenomenal during the All-Star Game. These two-point guards stole the show from the rest and dominated their opponents with deep three-pointers, one after the other. 
Steph Curry impressed Skip Bayless, but the latter just has one concern
ADVERTISEMENT
Article continues below this ad
Now, who could not be impressed after seeing Curry at work during the All-Star weekend? He put on a show at the three-point contest and carried the same momentum into the All-Star Game as well. 
Curry just went off from long-range and kept sinking shots effortlessly. Fox Sports analyst Skip Bayless was awe-struck looking at the Warriors star's skills, but an immediate thought struck his mind, which he shared with his Twitter following. 
If only Steph could be as clutch in playoff games as he was in last night's 3-point contest. Now on @undisputed

— Skip Bayless (@RealSkipBayless) March 8, 2021
Curry recorded a whopping 31 points in the first round of the three-point contest which left everyone in shock. It was one of the best performances in the history of the event. Though he couldn't better it, a 27-point performance in the second round was enough to earn Curry the three-point contest title. 
Bayless has a point here. Steph Curry is an incredible distance shooter, but his three-point accuracy is just above 40% in the postseason. The three-time champion makes 43.3% of three-pointers he attempts in the regular season, but the number just drops a bit in the playoffs.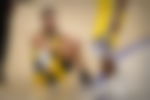 Bayless hailed Curry and Lillard for their distance shooting
Though Bayless wants Curry to improve his three-point percentage in the playoffs, he was incredibly appreciative of how the two-time MVP performed in the All-Star game. 
Another player who deserves equal attention is Damian Lillard. The Portland Trail Blazers guard also equaled Curry's tally of eight three-pointers made during the All-Star Game, and Skip Bayless had words of praise for these two sharpshooters. 
ADVERTISEMENT
Article continues below this ad
"Steph Curry, Damian Lillard, are by far the two greatest distance shooters this league has ever seen. But why is that? Because they dare to be, because they can be," he mentioned. 
Of course, the league has evolved now, and half-court three-pointers have become a thing of beauty. It is incredible to witness how Curry and Lillard can almost shoot the ball into the basket from anywhere on the court. 
ADVERTISEMENT
Article continues below this ad
WATCH: Kobe Bryant's Interview at 2016 NBA All-Star Game Alongside Steph Curry