Slovenian Teammate Calls Luka Doncic 'Best Player in the World' After Successful Qualification for Tokyo Olympics
Published 07/05/2021, 11:30 AM EDT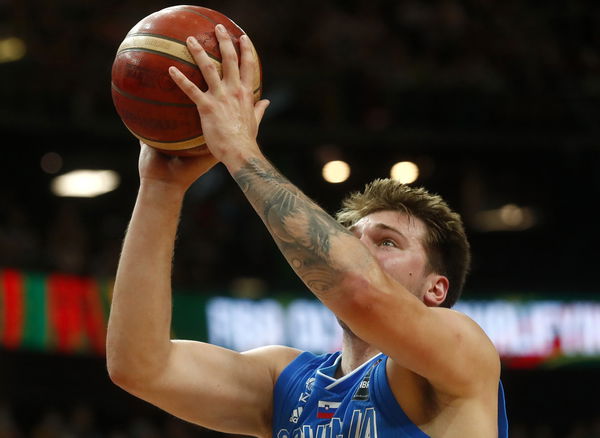 ---
---
There isn't anything Luka Doncic wanted more than to lead Slovenia to their first Olympics appearance ever. And when it comes to Luka, he works hard to get what he wants and almost always gets it.
ADVERTISEMENT
Article continues below this ad
Out of the four spots for a berth in the Tokyo Olympics, Doncic and Slovenian men's basketball team occupied one after they defeated Lithuania. Well, it seems like Doncic's teammates have great faith in him and Prepelic can't stop raving about him either.
Look out Team USA! Here comes Luka Doncic…
ADVERTISEMENT
Article continues below this ad
Everyone must be wondering why they didn't see Team USA get down on the court to take part in the qualifying rounds for the Olympics. But it seems like they already have it handled. By being the three-time champions, the USA had already made it to the list.
However, most other teams weren't so lucky. This included the Slovenian basketball team that had never gotten a shot to take part in the Olympics before. But with Doncic on their side, they were able to qualify for it as he put up his iconic triple-double performance that put Lithuania back in its place.
After the game, his teammate Klemen Prepelic praised Doncic and said, "As you all know, we have the best player in the world. I mean, Luka is amazing. He just proved once again. And without him, this wouldn't be possible and we just have to thank him."
WATCH THIS STORY: How Michael Jordan was the Worst Drafter Ever
Next on the superstar's accomplishments: An Olympic gold medal
Since their 2011 NBA championship, the Dallas Mavericks are yet to get past the first round of the playoffs. While fans are still waiting for that to happen, Slovenia fans are somewhat on the same page. Now that they have crossed one milestone, the next step is the gold medal.
ADVERTISEMENT
Article continues below this ad
In fact, Doncic has previously confessed that to him, winning a gold medal at the Olympics is bigger than an NBA championship. And why wouldn't it be? What better honor is there to represent your country's team in the Olympic Games, let alone even win it?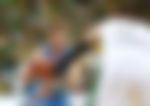 However, winning won't come so easy as they will be up against the juggernaut that Team USA is. They will be aiming to grab their fourth straight victory unless Doncic comes up with a miracle again and does justice to Klemen's statement.
ADVERTISEMENT
Article continues below this ad