"Smiled Way More": Kyrie Irving Explains Why Kobe Bryant "Was the Best" After His Retirement
Published 05/17/2022, 8:15 AM EDT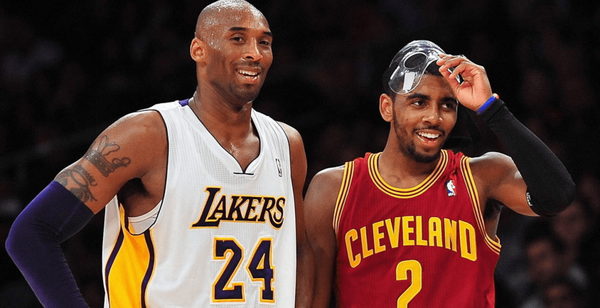 Kyrie Irving has idolized the great Kobe Bryant for a long time. They were opponents in the NBA and teammates for the US Olympic Team. Kobe Bryant became a mentor to the budding Kyrie Irving in 2011. So, it's no surprise that Kyrie has a treasure trove of anecdotes in regards to him and the late great Kobe Bryant.
Irving, recently, was invited to the "I AM ATHLETE" Podcast. He was asked about his relationship with Bryant and how he was inspired by him. Irving provided a few insights into Kobe's life and teachings during the podcast. Kyrie also stated that Kobe was much happier post-retirement. He said, "He was the best in my opinion when he was retired because he opened up the door to so many opportunities. He smiled way more, bro".
ADVERTISEMENT
Article continues below this ad
Irving also mentions how he made Kobe laugh through his jokes and that he wasn't fazed by Bryant's serious demeanor. He asked questions and was curious and that impressed Bryant. Irving also rubbished people saying that Kobe was the reason he asked for a trade from the Cavaliers in 2017.
Kyrie Irving and Kobe Bryant
Irving and Kobe did share a special relationship. They first met at the Team USA Select Camp in 2011. Kobe was impressed by the youngster when he came up to him and challenged him to a one-on-one contest during practice. Irving had just started his career for the Cleveland Cavaliers then. Bryant had a very amused expression to this incident.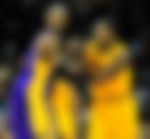 ADVERTISEMENT
Article continues below this ad
Since then, Kyrie has looked out for the senior statesman for his advice. Irving has shared numerous other amounts of anecdotes about himself and Kobe in various interviews and platforms. Kobe has also said that among his mentees, he was the closest to Kyrie Irving. His advice motivated Irving to be the player he is today. For example, without Kobe, Kyrie wouldn't have been motivated to beat the Warriors in 2016.
In the podcast interview, for example, he said that Kobe helped him cope with the decision of leaving the Cavaliers and ending up with the Boston Celtics which made him grow as a player.
ADVERTISEMENT
Article continues below this ad
Watch this Story: 5 best Memes on Chris Paul Choking Yet Again in the NBA Playoffs
Do you think Bryant was a good influence on Kyrie Irving? What did you think about the anecdotes? Discuss in the comments section below.