'So Damn Disrespectful': Steph Curry Recalls First Meeting with Kobe Bryant
Published 01/17/2021, 11:43 PM EST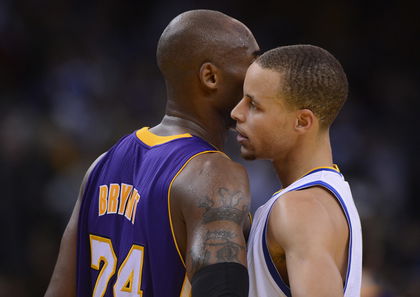 ---
---
The Golden State Warriors are having a hard time maintaining their form this season. They are evidently feeling the absence of their second superstar, Klay Thompson. While we all thought that the worst is over for the Warriors, that's far from the truth. It looks like Stephen Curry alone is carrying the weight of the team on his shoulders. But did you know that Steph's 'welcome to the league' moment starred Kobe Bryant?
ADVERTISEMENT
Article continues below this ad
How is Stephen Curry leading the Warriors so far?
Despite not having the best supporting cast, the Warriors are holding on for dear life with a 6-6 record. If it weren't for Curry showing up big in games, Golden State would land exactly where they were last season – at the bottom of the Western Conference.
ADVERTISEMENT
Article continues below this ad
This is the man who dropped 62 points against the Portland Trail Blazers. He topped it with another 31 points against the Sacramento Kings. This was a response to all those who keep saying that Curry stands nowhere without Klay.
So, who does one of the best shooters of this generation look up to? And how was his first run-in with his icon, Kobe Bryant?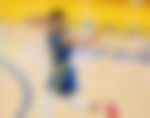 Bitter-sweet welcome by Kobe Bryant
Curry recently reminisced the first time he went head to head with Bryant.
"One of my first preseason games down at the Forum my rookie year, we played against him, and I got switched onto him in an ISO situation, I'm scrawny, 170-pound rookie coming in, and the look he gave me was so damn disrespectful — it was crazy," he narrated.
"That was kind of my welcome to the league moment, and from there, to the shot in preseason probably three or four years later, he gave me a little pat on the a– after I hit him with a 30-footer. But he's definitely inspiring in terms of his legacy."
ADVERTISEMENT
Article continues below this ad
In this matchup, the Warriors ended up defeating the Los Angeles Lakers 110-91. This was unreal for Curry, who considered Kobe his icon since he was a kid.
"He was our generation's Jordan in terms of iconic moves, ISO stuff, fadeaways, game-winners, something about his name even just rolls off the tongue nice when you're counting down three, two, one you yell 'Kobe!' when you knock it down," Curry added.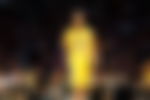 Almost a year has gone by since tragedy struck the NBA world and Bryant passed away in a helicopter crash. Steph has just added his name to the list of people who have been telling their Kobe stories ever since. Can the sole superstar of the Warriors channel his inner Kobe and bring them the title they so desperately need this year?
ADVERTISEMENT
Article continues below this ad