"So So Sorry Man": Heartbroken Ex-NBA Star Joins Millions in Mourning "Gutting" News on 60-Year-Old Hollywood Icon Lance Reddick
Published 03/18/2023, 7:10 AM EDT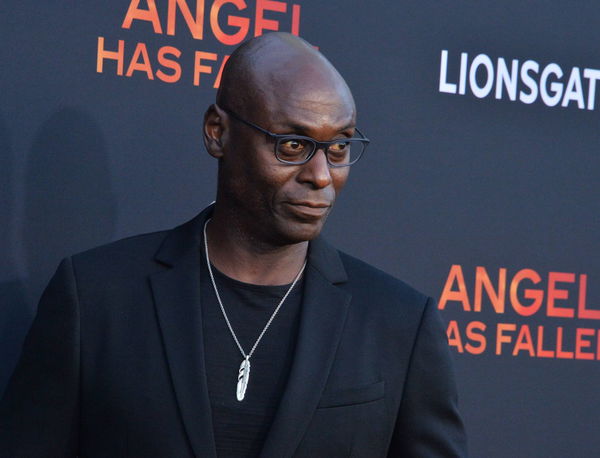 Prolific Hollywood actor Lance Reddick passed away on Friday, leaving millions of fans in sorrow. The late star's colleagues and fans swarmed social media platforms, expressing their shock at Reddick's sudden demise. Notably, an ex-NBA star seemingly much affected by the loss took to his Twitter and wrote a heartfelt message. Moreover, he shared multiple video clips of Reddick's notable performances on his timeline. Reddick attained global popularity for his roles in John Wick and The Wire. 
Reddick has received much appreciation for his roles as a law enforcer in films and series. The 60-year-old even contemplated his characteristic roles, powerful persons who are not to be trifled with, in a recent interview, observing, "I've played a lot of intimidating authority figures that talk a lot." He played the role of the Head of an Investigation unit in the popular five-season-long series The Wire. 
NBA icon impressed with Lance Reddick's personality 
ADVERTISEMENT
Article continues below this ad
Lance Reddick was born in Baltimore in 1962. The star found his love for acting at a young age. He went on to complete his Masters at Yale School of Drama. The to-be-star realized his strength as an actor early during his college days. He was involved with theater before finding his way to Hollywood.
Following his debut on film, Reddick impressed a lot of fans with his powerful screen presence and distinctive voice. One of them, especially moved, is former Phoenix Suns baller Rex Chapman. Chapman expressed his love for Reddick's acting in an emotional tweet after news of the star's demise broke. The tweet read, "A huge loss. What a talented guy. Striking in everything. RIP."
The former Sun didn't stop there, as he went on to respond to several condolence messages on Twitter. One of Reddick's colleagues, Kid Vicious, who acted alongside him in Oz, expressed his shock in a tweet.
Chapman responded to the actor's tweet with, "So so sorry, man." He also responded to notable screenwriter David Simon's condolence tweet with heartbroken emojis. Simons' tweet read, "This is gutting. And way, way, way too soon."
Fans join Rex Chapman in mourning
Following his 12-season long career in the '90s, Chapman found another occupation in his podcast shows. Recently, he has emerged as a successful social media influencer. Apart from reacting to condolence tweets, he retweeted several acting performances of the star. Several fans flooded the comments section of the Suns star's tweet. He even responded to one of the fans' tweets, acknowledging their sorrow, replying, "Yes. Gutting."
Here are some more reactions from fans.
Anytime Lance Reddick showed up in a show or movie, he always made it better.
Not a lot of actors can do that.

— Karl Hering (@KarelHering) March 17, 2023
One of the most quietly iconic actors of all time. And if ever a character deserved his own mini-series it was Charon the hotel concierge in John Wick. Legendary.

— NessBuch (@DoctorNess17) March 17, 2023
And a marvelous singer. Make some time to listen. Great jazz vocalist.

— Susan Jenkins (@SusanMJenkins7) March 17, 2023
ADVERTISEMENT
Article continues below this ad
I know him mainly from Fringe an underrated show and cast

— whataboutism is for the weak (@U_R_Ridiculouss) March 17, 2023
Rex Chapman had also conveyed his condolences in a similarly sympathetic manner upon the demise of Hollywood icon Cindy Williams. He shared multiple videos of Williams' performances on his timeline. Chapman's repeated responses are understandably commiserated, given his role both as a sportsperson as well as a notable presence on Twitter.
ADVERTISEMENT
Article continues below this ad
Watch This Story – Kobe Bryant Career Highs Against Every NBA Team: Did He Score 40 on Everyone?
NBA fans sympathized with Rex Chapman's multiple tweets upon Lance Reddick's demise. Raise a glass in toast to the craftsman in a comment below.