"So Sorry to Hear This": Samuel L. Jackson's Wife Joins John Legend and Thousands to Mourn Magic Johnson's Saddening Loss
Published 03/09/2023, 11:27 PM EST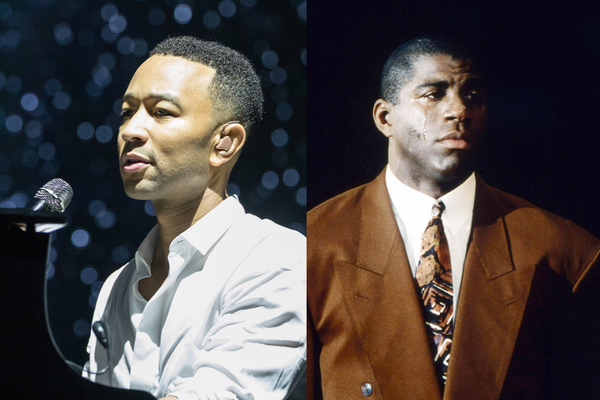 Nothing brings a person more pain than losing your loved ones. One has to accept reality and eventually move forward in life. The people who helped an individual become what they are, saying their final goodbyes, take away a piece of that person's heart with them. The NBA world has shown various stories of unsung heroes who helped these stars become who they are today. Los Angeles Lakers legend, Magic Johnson, recently lost his idol and biggest supporter. In a heart-wrenching post shared by the NBA legend on social media, he bid his final goodbye to this significant person.
The NBA world has faced some unfortunate losses over the past few months. Following the loss of Ernie Johnson's mother, Lois, and basketball commentator, Billy Packer, the Indiana Pacers community lost its former director of media relations, David Benner, a few days ago. And now, Magic Johnson is mourning the death of Earvin Johnson Sr. Many celebrities such as John Legend, LaTanya Richardson Jackson, and others offered their condolences to the Johnson family along with the NBA world.
The world joins Magic in his grief
ADVERTISEMENT
Article continues below this ad
Since the announcement of his father's demise, fans of the athlete and the game poured their hearts out in support and offered their condolences.
While John Legend offered up prayers, Matt Barnes commented, "Condolences" on Johnson's Instagram post. Samuel L. Jackson's wife, LaTanya Richardson Jackson wrote, "Amen." Mark Jackson, Swin Cash, Quentin Richardson, and others from the NBA world also showed compassion to the Lakers great. Fans also poured in their reactions in the comments of the Instagram post.
 

View this post on Instagram

 
"I'm so, so sorry to hear this, Earvin"
 "Sorry for this loss Majic. My heart goes out to you. Condolences"
"Sorry for your loss Magic. Sounds like you were a lucky man"
"We love you & your family Mr. J sending our thoughts & prayers"
"Awesome Picture Great Memory Magic"
Several notable people among many fans offered their condolences to the Laker on other social media platforms as well.
In spite of a person's absence, expressing grief shows the impact they had on others. And as we can see from Magic Johnson's touching tribute to his father, Earvin Sr.'s memories will endure for a long time. After all, he gave the sport one of its biggest heroes.
Magic Johnson bids his father one last goodbye
Magic has often spoken about the impact his father had on his life. He shared on social media and recalled his best moments with his father. In his note to his father, the 5-time NBA champ wrote, "I'm truly heartbroken. Last night I lost my biggest supporter, my best friend, my hero, my idol, my father, Earvin Johnson Sr. Since I was a little boy, I wanted to be just like my dad."
ADVERTISEMENT
Article continues below this ad
He further added, "Everything I've done in life is because I wanted to make you proud. From basketball to business to being a husband, father and grandfather, who I am and what I am is because of Earvin Johnson Sr. What a tremendous honor it is to be named Earvin Johnson Jr. I love you forever!"
WATCH THIS STORY: Magic Johnson, Michael Jordan, Larry Bird- NBA legends who caught the eye straight from college
Johnson highlighted his late father's sacrifices and qualities in his note, and wrote, "My father was the hardest working man I've ever known. He worked 2-3 jobs at any given time to provide for his family and never made excuses."
ADVERTISEMENT
Article continues below this ad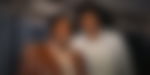 He also talked about the things he learned from his father, "I appreciate him so much for instilling that trait in me and teaching me the importance of education, having an impeccable work ethic, respecting myself and others, how to dress, how to be a man, having integrity and so much more. He was the first person who told me if I put my time in, worked hard, and did what I was supposed to do, I would make it to the NBA."
Edited By: Pragya Vashisth