"So Wholesome I Can't Even": Ja Morant's Daughter Kaari Steals the Show Despite Father's Triple-Double After Win vs Thunder
Published 12/08/2022, 4:50 AM EST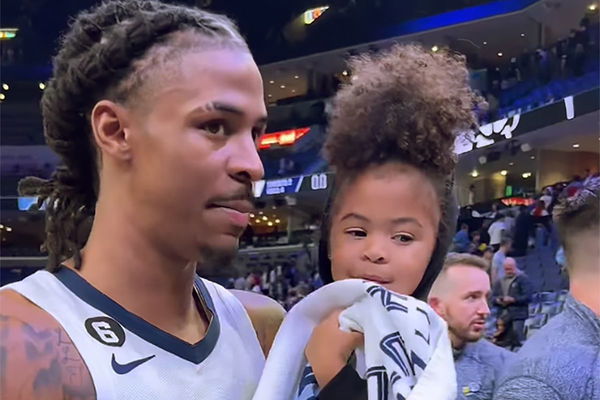 The Memphis Grizzlies won against the Oklahoma City Thunder with a final score of 123-102. Ja Morant scored 26 points and 13 rebounds. For the second time this season, he put in a triple-double performance. NBA fans were won over by his incredible play. But it was Morant's daughter who won their hearts.
Ja Morant's daughter was seen dancing and hopping with other players from the team. It was an endearing moment captured after the game against the Oklahoma City Thunder. The team was more than happy to indulge Kaari and hype together. Morant then happily scooped her into his arms.
ADVERTISEMENT
Article continues below this ad
The reporter asked Morant where she learned her moves. Ja Morant laughed and said, "Her daddy! She has seen me do it all the time."
Fans couldn't get enough of this "wholesome" moment. They were all melting from this lovely moment.
Here are some of the reactions from NBA Twitter:
Love the chemistry. There's something unique and special about the Grizzlies culture. There no other team, in the league, with this type of team chemistry. Not one.

— BB (@ILove_theArts) December 8, 2022
Too cute….this little girl blessed…she got a Lotta uncles….

— LaVonda Hobson (@lavhobson) December 8, 2022
We got da lil girl doin the griddy😭😭🙏😂

— musicenjoyer #FeartheDeer🦌🏆💍 (@Celesti77985686) December 8, 2022
Ja Morant is completely enamored by his two-year-old daughter Kaari Jaidyn Morant. He constantly expresses how much of an influence she has been in his life. Once Morant wrote in his Instagram caption, "Your love gives me the strength to overcome life's challenges".
The Memphis Grizzlies star also captioned another set of photos crediting his success to Kaari. He wrote, "Kaari, you are the ONLY reason daddy is still going. You are too young to understand, but yeah I LOVE YOU".
Ja Morant has a doting daughter
The father-daughter relationship between the pair is strong and evident for all to witness.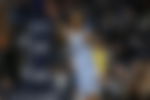 After a game in October 2022, Kaari was seen rushing to Morant's arms. He asked her if he played well to which she nodded her head.
ADVERTISEMENT
Article continues below this ad
"Can daddy get a high five?" Ja Morant asked, and his daughter without batting an eyelid gave one happily.
In another sweet moment, Kaari was also concerned after Morant got hurt in another game. She was attentively watching her dad play.
Morant admitted that he has bought her a basketball and a hoop to play with. Morant continued to explain how his daughter loves a specific billboard of his: with his mouth open yelling with his arms crossed.
ADVERTISEMENT
Article continues below this ad
Watch This Story: WNBA Star Brittney Griner Gets Birthday Wishes From Stephen Curry, Ja Morant, And Other Stars as She Turns 32
What did you think of the cute moment between Kaari Morant and the Grizzlies players? Let us know in the comments below.