"Some Of Y'all Truly Have No Shame": Russell Westbrook's Horrendous Miss Causes Lakers Twitter Meltdown
Published 01/21/2022, 10:17 PM EST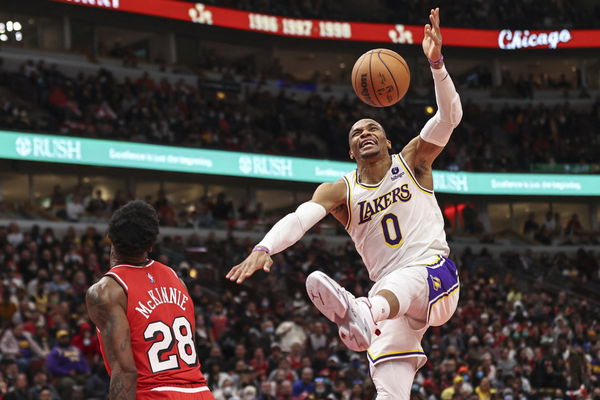 The Los Angeles Lakers got back to winning ways as they faced the Orlando Magic. However, fans cannot help but scrutinize one of the biggest stars on the team. Lakers' Russell Westbrook had yet another terrible miss, and the fans had a meltdown over Twitter.
Westbrook has had some wild attempts in recent games, and this was yet another example.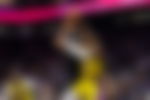 Things are yet to work out between the Lakers and Brodie. The former MVP has struggled to find his spot amongst the team. Likewise, he hasn't been able to deliver his best on the court. While playing against the Magic, he had yet another embarrassing highlight and fans went right for him.
ADVERTISEMENT
Article continues below this ad
Watch This Story: Tom Brady Is Older Than Every NFC Coach in the Playoffs This Season
Lakers see yet another embarrassing Westbrook miss
While playing in the fourth quarter, Russ got the ball at the perimeter. After a few dribbles, he pulled up for his favorite bank shot. However, he missed terribly and hit the top of the backboard in his attempt. Likewise, Twitter went crazy over his miss and ripped into the star.
I'm done with him. If @Lakers keep playing @russwest44 they can't continue to consider themselves a serious professional basketball club. Ridiculous

— Adam Richardson (@AdamRicho11) January 22, 2022
Why does he love that spot so much when he misses by 4 feet every shot attempt??

— Ross H (@RossMKE) January 22, 2022
LeBron really thought he could fix this dude

I need whatever wine Bron drank the night he approved that deal

— Bron Brow (@Bron_Brow23) January 22, 2022
I keep saying it. I think Russ needs glasses. D grade public league players don't miss that badly. It's like a depth perception thing.

— Andrew (@Maniacdog) January 22, 2022
Things have not been easy for Russ since joining the purple and gold unit. Not only has he struggled to deliver, but he is constantly forced to adapt due to injuries and other problems. Hence, he is yet to find a clear vision of his role on this team. But despite the miss, Russ had a decent game tonight.
ADVERTISEMENT
Article continues below this ad
The Lakers took a sigh of relief after they successfully beat the Magic on the road. LeBron James didn't miss a step from the last game as he added 29 points, 7 rebounds, and 5 assists. Russ had an efficient night putting up 18 points, 11 rebounds, 7 assists, and 3 steals. Carmelo Anthony caught fire as he tallied 23 points off the bench. The Lake show is now back at .500 as they take on the Miami Heat next.
After gaining a lead at the half, The Magic failed to capitalize. They scored just 43 points in the second half as they face yet another loss this season. Jalen Suggs was on all over the floor as he ended the game with 22 points, 4 rebounds, 9 assists, and 2 steals. Wendell Carter Jr. added valuable points off the bench, giving the Magic 19 for the night. Franz Wagner 13 added points while shooting 62% from the field.
ADVERTISEMENT
Article continues below this ad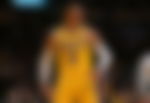 The Lakers can finally breathe a sigh of relief as they wrap up a much-needed win. Do you think the purple and gold outfit will keep this momentum? Let us know in the comments below.