"Somebody on Your Team Gonna Get Shot..": Jordan, Shaq, and Curry on the Same Team Could Be Injurious to Their Health, Claims Ex-NBA Star
Published 11/13/2022, 2:10 PM EST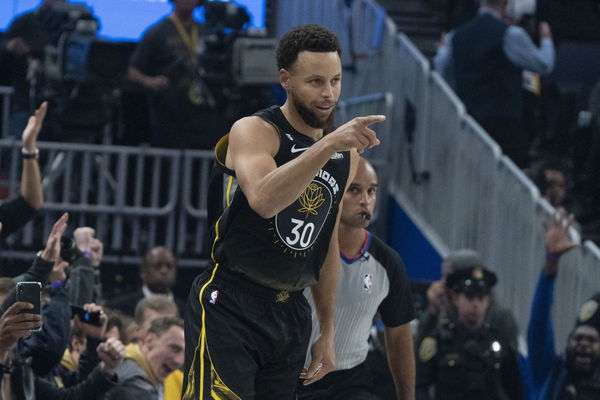 The 'Blacktop' has been a prized possession of the basketball and NBA 2k community. Fans have been making lineups consisting of Hall of Famers and players from every era possible. The NBA 2k franchise has made the feeling of playing with NBA legends on a regular court down the block a reality.
Former NBA forward Kenyon Martin recently appeared on the infamous All the smoke podcast hosted by NBA veterans Matt Barnes and Stephen Jackson.
ADVERTISEMENT
Article continues below this ad
The appearance was long overdue, which made the episode an instant hit. In the episode, Martin talks about his career, his son playing in the NBA, drama with the Brooklyn Nets, retirement, and more. Moreover, he revealed his Blacktop lineup, which left the hosts appalled.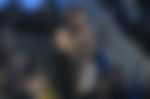 He was a fan favorite during his time in the NBA. His days with the New Jersey Nets in the early 2000s alongside Hall of Famer Jason Kidd have produced some memorable moments.
A blacktop team with Stephen Curry, Michael Jordan, and Shaquille O'Neal
Kenyon Martin's recent appearance on the All the smoke podcast was a hot topic in the basketball community. In one of the later segments of the buzzing episode, Martin and the hosts discuss their Blacktop lineups. When asked who he would take going to the Blacktop, Martin was quick to name his players.
Martin first picked 'Big Fella' a.k.a Hall of Famer Shaquille O'Neal. His pick got the approval of the hosts, and the three agreed on how dominant the Big Diesel was. K-Mart then picked 'Wardell' a.k.a Stephen Curry paying respect to the name his mother gave him. Then finally, he picked 'His Airness,' Michael Jordan. He then picked himself as the fourth player.
ADVERTISEMENT
Article continues below this ad
After revealing his cast of players for a game on Blacktop, the formidable lineup of Martin left the hosts speechless. Appalled by the deadly lineup, Jackson joked, "Somebody on your team gonna get shot on the blacktop. That's cheating bro! You're gonna get Jordan, Shaq, and Steph on the blacktop!"
And everyone broke out laughing. Jackson called it unfair to have the three on the court together. He also joked none of the three could fight. And Martin had to remind him he can fight. After the amusing banter, Martin picked Klay Thompson as his fifth player. 
Watch the Story – Michael Jordan, Shaquille O'Neal LeBron James and other NBA stars who have made dazzling Hollywood appearances
ADVERTISEMENT
Article continues below this ad
The thought of having Michael Jordan, Shaquille O'Neal, and Stephen Curry on the same side can haunt any opponent. The lineup has it all; offense, defense, rebounding, and shooting.
What is your lineup for a game on the Blacktop? Let us know in the comments below.
Edited By: Bagavathi Eswaran