"Something That Hit Home With Me"- Steph Curry Inspired By Michael Jordan to be a Good Leader
Published 02/16/2021, 9:51 AM EST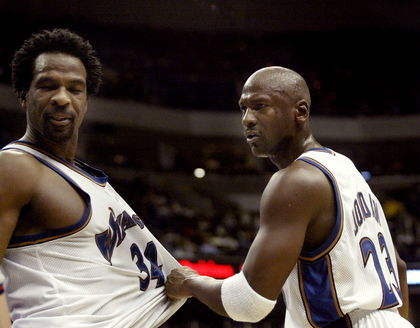 ---
---
Steph Curry has been leading the Golden State Warriors for almost a decade now. He is entering his twelfth season with the team and has fully embraced the role of being an NBA veteran. He is 32-years old and will soon be entering his twilight years, even though his shooting may keep him evergreen.
ADVERTISEMENT
Article continues below this ad
Considering the young team he is leading now, Curry was asked about his abilities as a leader. Curry gave an honest response, mentioning how a Michael Jordan quote helped him build his leadership philosophy.
ADVERTISEMENT
Article continues below this ad
"Leading by example is always a huge component of the work ethic that you need to succeed at every level, trying to demonstrate that. MJ said that he never asked anybody to do something he wasn't willing to do, and that's something that hit home with me.
"You know, having the presence and the ability to meet guys on any level. Because I know the work that needs to go into it. And then vocally, it's picking and choosing my spots."
Steph Curry: Leading his team to a playoff spot?
ADVERTISEMENT
Article continues below this ad
Michael Jordan did his leading while winning. While Steph Curry has won plenty, he is in a rough patch now. His Golden State Warriors are in the middle of a competitive playoff race in the Western Conference. They will be hoping to secure a spot well above the play-in spots to secure a post-season berth.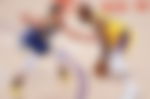 Curry has been through the ringer plenty of times now. He once specialized as a standout regular season player, and he is showing that this year. He is putting up numbers similar to his 2016 unanimous MVP season, but this time the Warriors aren't on their way to breaking league records for wins. They are fighting to be in the middle of the pack.
ADVERTISEMENT
Article continues below this ad
What the upside of this team in the playoffs is will be hard to gauge. With Curry's shooting, there is always a chance for the Warriors to upset some opponents. But we will have to wait and see whether GSW can make it that far. With Curry at the helm, they may just be able to.