"Sounds Like an Academy Award Winning Film": Latest Rumor of WNBA Star Brittney Griner Resuming Basketball Has NBA Fans in a Meltdown
Published 08/15/2022, 8:00 AM EDT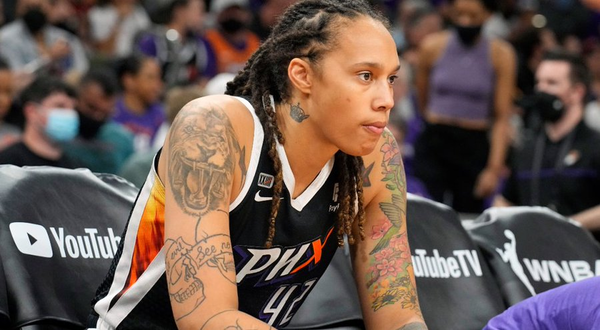 Recently, Brittney Griner was sentenced to nine years in prison for carrying illegal drugs into Russia. The drug in her possession was cannabis oil. The shocking verdict kick-started a number of events and conversations, both among pundits and fans.
Although Britney is expected to serve her sentence, according to recent reports, it has also been mentioned that Griner can become a basketball coach while in prison. RadarOnline.com reported the news, mentioning that she can use her talent and try coaching jobs.
ADVERTISEMENT
Article continues below this ad
"Despite Russia confirming it's in talks with the US regarding a possible prisoner swap in exchange for Griner and another American prisoner, Paul Whelan, RadarOnline.com confirmed she will still be tasked with a job while behind bars, like any other inmate," the article reads. After the news broke, social media was flooded with fan reactions, with some fans relating such turn of events with the script of a movie.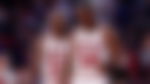 Particularly, NBA fans have gone into a meltdown following the report that Griner has the chance to play the game again, albeit in a controlled setting.
Here's the latest on Brittney Griner
The vice president of the Russian Department of the International Human Rights Defense Committee, Ivan Melnikov, spoke about this in an official statement. "she will be sent to a colony with a lenient governor" who lets her "coach basketball in the daytime rather than being a seamstress."
In the past, some players who were in prison have taken coaching jobs. During their prison sentences, Russian soccer players Alexander Kokorin and Pavel Mamayev opted to coach soccer. It seems like Griner will also get the same opportunity.
There was a huge reaction on Twitter after this news was released, with some fans even saying: "Sounds Like An Academy Award Winning Film." Some were happy, as she was getting a chance to relive her life, while others went into meltdown after losing a great basketball player.
This sound like an academy award winning film lol
Let's see how this plays out

— Your local Flow Kid (@swankypoo_) August 13, 2022
ADVERTISEMENT
Article continues below this ad
ADVERTISEMENT
Article continues below this ad
Watch This Story: Michael Jordans 5 Rumored Affairs After Divorce with Juanita Vanoy
With time, we will find out what happens next, but for now, Brittney Griner has to make it work as a basketball coach in prison. Let us know what you think in the comments below.