'Spidey Senses': Former NFL Player Rubbishes LeBron James' Hopes of Becoming a Professional Footballer
Published 02/17/2021, 12:00 AM EST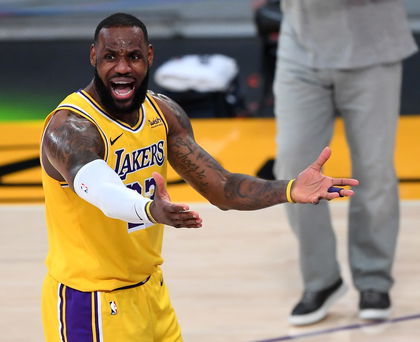 ---
---
It always makes for a great debate when it comes to whether an elite player from one professional league can use his talent in another. LeBron James is the freshest addition to this conversation after the NBA legend's claim that he was on the brink of joining an NFL team in 2011.
ADVERTISEMENT
Article continues below this ad
It must not come as a surprise that these athletes excel at various sports before turning pro. The fact that Rafael Nadal played soccer and Usain Bolt practiced cricket during his young days is known to all. But was LeBron's early inclination towards football good enough for him to have played at the highest level?
An NFL player denies the possibility
ADVERTISEMENT
Article continues below this ad
American professional football player and an NBA enthusiast, Shannon Sharpe, recently sat down for an interview where he took this debate head-on. He emphasized how LeBron James' 10+ years' worth of inactivity on the football front has killed even the remotest chances of him going to the greatest football league in the world.
.@ShannonSharpe on LeBron getting NFL workout invites during NBA lockout:

"I love LeBron, but I don't think he could've made it in the NFL, especially being away from the game for 10 years. We need to stop this notion that because guys are great at one sport they can crossover." pic.twitter.com/8lbAaFy6QR

— UNDISPUTED (@undisputed) February 16, 2021
Sharpe later expressed, "I've never seen a 6'8" guy… and I'm assuming that's [wide receiver] where LeBron is going to play. He's going to play wide receiver. But there are nuances to understanding where the coverage is, where the blind spots are. We call them spidey senses, LeBron James does not have spidey senses anymore because he hasn't used those senses in a very long time… It sounds good, it is great to talk about… For him to say, 'I'm gonna play in the NFL' having not played college ball… I don't believe that would happen."
The average height of an NFL wide-receiver is 6'2" and given LeBron's measurements and the gap in practice, the former Ravens player, Sharpe, completely denied Bron's chances at the NFL.
Why was LeBron James considering a move to the NFL?
Back in 2011, during the unforeseen NBA lockout, LeBron James reportedly had offers from two NFL teams to join them. The Akron Hammer was an impressive wide-receiver back in his high-school days, so much so that he had university offers to represent their football teams. However, he took the NBA path and left that initial hobby behind him. This conversation resurfaced when he recently mentioned that he could have made it into one of those NFL teams if he had tried out. 
ADVERTISEMENT
Article continues below this ad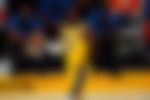 Interestingly, people have also been dragging LeBron's name into martial arts. This is because a former Interim UFC Welterweight Champion, Colby Covington has been calling out Bron for a long time now. He would talk trash about Bron and wear T-shirts with cuss words written on them to provoke LeBron, but to no avail.
Would the L-Train ever actually step into the professional world of any other sport?
ADVERTISEMENT
Article continues below this ad
Read also  – LeBron James Initiates GOAT Conversation as He Celebrates 'Washed GOAT' Tom Brady's Super Bowl Ring