'Splitting Image of Jordan'- Former NBA Champion Talks About Kobe Bryant Facing Michael Jordan in 1988 All Star Game
Published 03/06/2021, 1:00 PM EST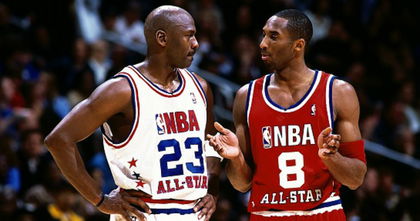 ---
---
Kobe Bryant and Michael Jordan are very alike. While Jordan always looked at Kobe as a little brother, they shared the same fierce passion on the court. Kobe had announced his intention to be the next 'Michael Jordan' in the NBA. While many scoffed at it when Kobe was new to the league, MJ recognized the spark that Kobe had.
ADVERTISEMENT
Article continues below this ad
The pair built a relationship that lasted till Kobe's untimely passing. However, it all began when Kobe was representing the Western Conference in the 1998 All-Star game. Kobe relished the challenge of guarding Michael Jordan that game. The pair had some intense moments that game, ultimately won by MJ and the Eastern Conference.
ADVERTISEMENT
Article continues below this ad
Former NBA Champion with the San Antonio Spurs and close friend of Kobe, Stephen Jackson commented on that historic night in New York.
"I didn't know what to expect, but I knew Kobe was gonna take it seriously. And just to see MJ and his clone on the court, looking so similar. A splitting image of Jordan on the court man, it was good to see. But me knowing Kobe? I saw the joy on Kobe's face. It was refreshing to see."
Kobe and MJ led their teams in scoring that game. It was Kobe's first all-star game, and he truly announced to the league what was going to come from him.
Kobe Bryant and Michael Jordan: Did Kobe live up to MJ's legacy?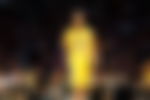 Everyone should know by now that what MJ did on the court is practically impossible. We see LeBron James try to replicate it now, but even he can't match MJ. Kobe Bryant was one of the greatest basketball players of all-time, but fell shy of MJ in many aspects.
ADVERTISEMENT
Article continues below this ad
Kobe didn't have a 6-0 record in the Finals. Instead, Kobe went 5-2, losing to Detroit in 2004 and Boston in 2008. However, Kobe managed to cross MJ in all-time scoring as a consolation.
ADVERTISEMENT
Article continues below this ad
Kobe wanted to be the next Michael Jordan but ended up being the first Kobe. Even if his achievements don't read like MJ's, many argue his impact on the modern generation of players is comparable to, if not greater than MJs. He revolutionized the approach people had to the game and is remembered fondly by everyone. He may not have lived up to MJs legacy, but left behind his own.