Sports Photographer Reveals His Most Iconic Picture of Late Lakers' Legend Kobe Bryant
Published 05/18/2021, 2:24 AM EDT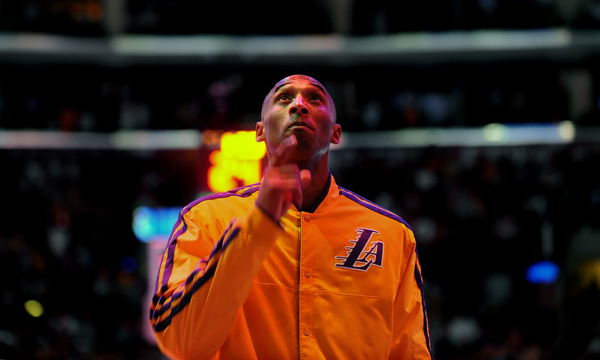 ---
---
Kobe Bryant was arguably one of the most successful players the NBA had ever seen. Inspired by Michael Jordan, Kobe had one of the best careers in recent memory and solidified his status as one of the best players ever.
ADVERTISEMENT
Article continues below this ad
In a career lasting over 20 seasons, Kobe had his fair share of accolades. He was a legend on the court, and the major influence he had on players with his approach towards the game was astounding.
Sports photographer reveals his favorite Kobe Bryant picture
ADVERTISEMENT
Article continues below this ad
Bryant certainly had multiple iconic moments on the court. Be it the iconic buzzer-beater against the Suns, or his incredible 81-point performance, the 'Black Mamba' had some incredible moments in his 20-year career.
Renowned sports photographer Andrew Bernstein has been one of the key members in capturing some of the most impactful moments in NBA history. Be it Jordan
celebrating
his first title or MJ dunking in the Slam dunk competition, Bernstein is probably the most decorated photographer in basketball.
In the wake of Mamba's induction to the Hall of Fame, Bernstein revealed his favorite Kobe photograph and said, "I think the uh photo from the 2001 finals where he's uh sitting in the shower."
Bernstein also explained the similarity between Kobe's 2001 picture and that of MJ celebrating his first title. He said, "It's a little bit reminiscent of my Michael Jordan photo from 91 when Michael was hugging the trophy and was very emotional. All kind of chaos is going on in the locker room about six feet away but he needed some time for himself."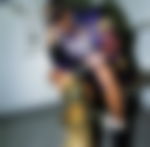 He added, "Somehow, myself and a video camera guy found him. It just speaks to what it all meant to him. The journey and the achievement and uh you know it's truly the mamba mentality right there."
This was probably the best time for Kobe in his career. Playing with a dominant center in Shaquille O'Neal, Kobe and the Lakers were at their peak and went on to complete the three-peat. This was just the beginning for Bryant who went on to win two more championships and two finals MVP trophies as well. Where do you think Bryant ranks in the all-time list?